Rolling Stones' tongue-out logo teases likely stops on band's next US tour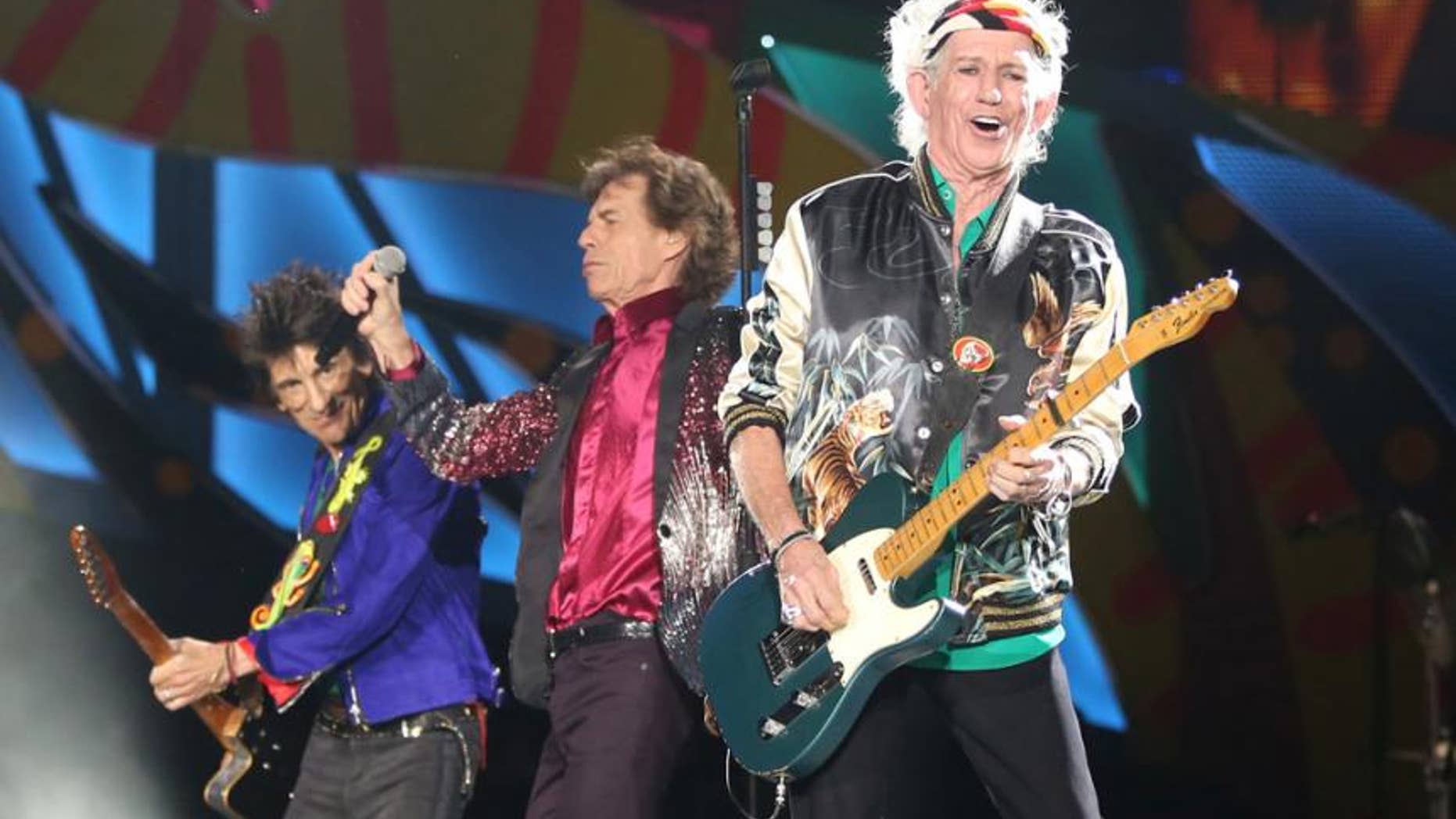 The Rolling Stones are teasing a U.S. tour all across the nation, with one city getting ready to be announced next week, reports said.
The band's iconic tongue-out logo was hung at Denver's Broncos Stadium at Mile High for a day this week, making fans wonder about an appearance from the legendary rockers.
Jay Roberts, Broncos Stadium general manager, told the Metropolitan Football Stadium District board in a Wednesday meeting that Denver is looking to host three concerts next year, Denver's KUSA-TV reported.
"One is done and getting ready to be announced next week, and some people can guess what that is because of a random sign that got hung on the side of the building for one day and then taken down," Roberts told the board.
Whether it will be a farewell tour is unknown, but it is at least close. Frontman Mick Jagger is 75, guitarist Keith Richards is 74, drummer Charlie Watts is 77 and guitarist Ron Wood is 71.
In New Jersey, the Rolling Stones logo popped up Thursday morning on the electric billboard outside MetLife Stadium, NorthJersey.com reported.
By the afternoon, however, the tongue logo was gone from the billboard, the report said.
MetLife officials could not be reached for comment by NorthJersey.com.
Also on Thursday, the world-famous band tweeted out a short teaser video of the tongue-out logo as a sunrise in front of the Statue of Liberty.
In Chicago, the Stones logo was printed on sidewalks across the city.
In Seattle, a banner with the tongue-out logo was hung at CenturyLink Field on Friday.
Other stops said to be on the band's itinerary next year include Miami, Jacksonville, Fla.; New Orleans, Houston, Pasadena, Calif.; and Philadelphia, the report said.