Robin Williams' son speaks out for first time since dad's death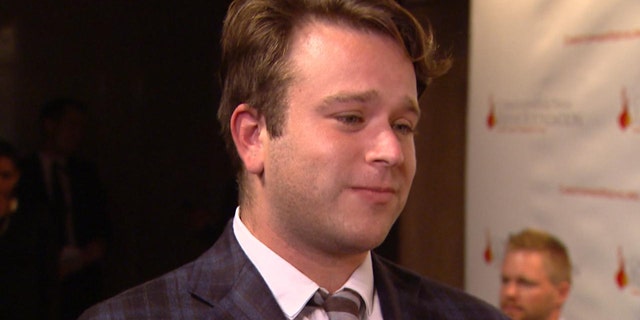 For the first time since his father Robin Williams passed away on Aug. 11 at age 63, Zak Williams is opening up about his dad's legacy and the bond the comedian shared with his son.
ET's Nischelle Turner was at the Christopher and Dana Reeve Foundation fundraising gala in New York on Thursday, where she spoke with Zak about how he and his family have been holding up three months after Robin's death.
PHOTOS: A Look Back At Robin Williams Through The Years
"We're doing okay. We're working hard to build our strength and acclimating to the new normal," Zak, 31, told ET. "A large part of what we're doing through this grieving process is giving and spending time focusing on others."
Friends and fans across the globe were devastated by the legendary comedian's death, and many took to the web to share memories, express their grief and send condolences.
"The outpouring was remarkable," Zak said, smiling. "People shared their supportive words, art, and all sorts of amazing tributes to my father."
VIDEO: Billy Crystal Pays Tribute to Robin Williams at 2014 Emmys
Robin's son attended the fundraising gala to take part in honoring his father, and celebrating his friendship with the late actor Christopher Reeve.