Robbie Williams reveals reasoning behind World Cup vulgar gesture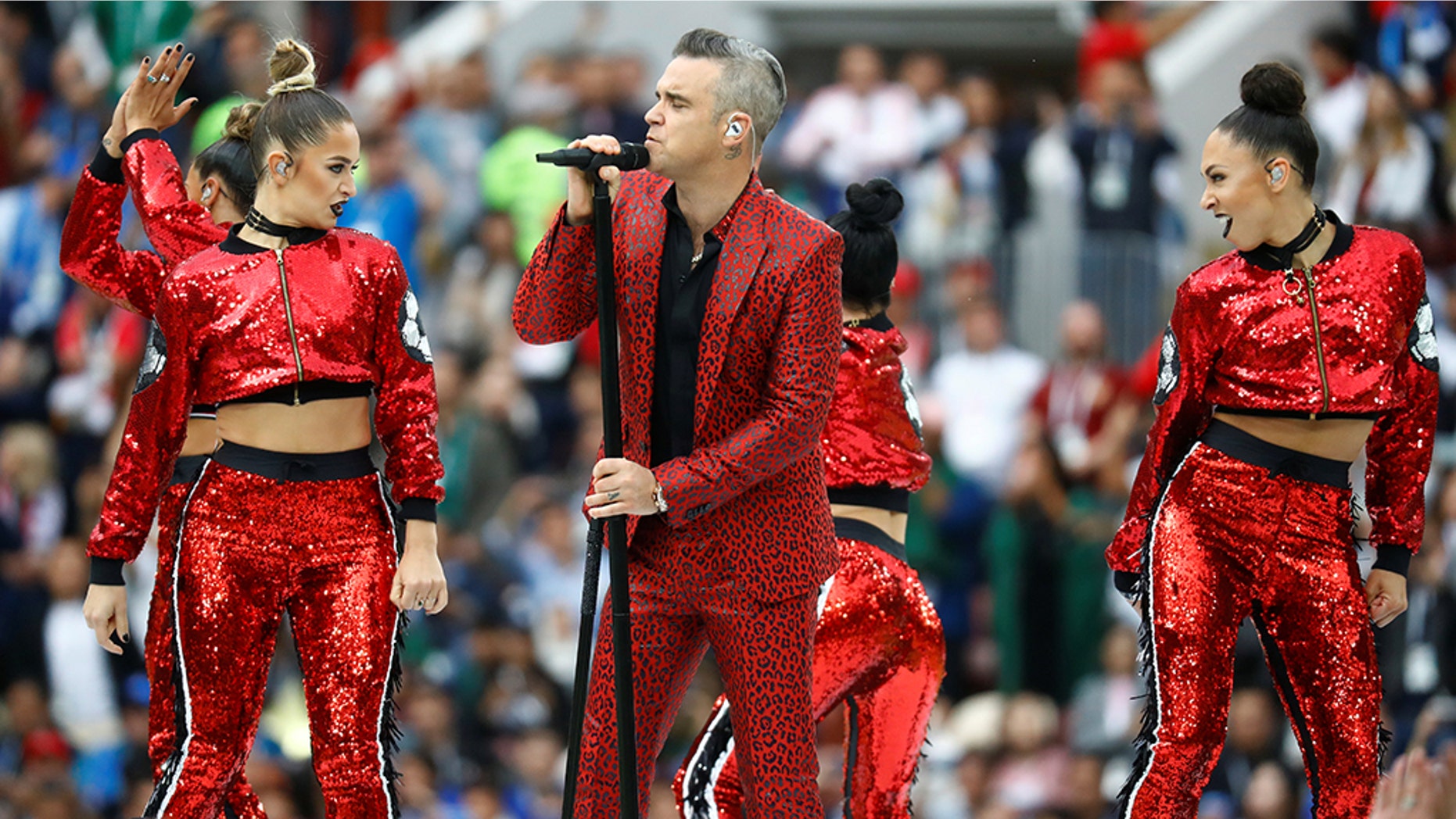 British pop star Robbie Williams is claiming that he flipped the bird during the World Cup in Russia as a way to keep track of time.
Williams, 44, kicked off the World Cup with a bang on Thursday -- showing television cameras his middle finger during his opening ceremony performance.
"There was one minute to kick-off," he said on the British TV show "This Morning" on Tuesday.
He later revealed, "I was under a lot of pressure, because there was one minute left and I didn't know how I was going to do half a minute - so I just did a one minute countdown."
"This Morning" co-host Holly Willoughby said his explanation "makes perfect sense."
"Do you do these things and think, 'Oh God?'" co-host Phillip Schofield asked the singer.
"Yeah," Williams confirmed, later adding that he "cannot trust me."
"And the last thing I said to my manager before we sat down on the sofa here was, 'What could go wrong?'" he explained. "'Cause I don't know what I'm going to do at any time."
He added, "And there was no sort of plan. The plan was, sing in key, don't fall over. That was the plan."
PANTHERS QUARTERBACK CAM NEWTON SNAPS AT KID WHO MOCKED HIM FOR SUPER BOWL LOSS
Schofield also asked about the origins behind the middle finger stunt.
"Did it just like pop into your head? 'I think it would be fun to do this, I'll do it' ... why?" he said.
"Nothing actually pops into my head," Williams quipped. "There's like I've got - there's a block between me and sense, and um... the uh… the block… then something happens, and then five minutes later I'm like, 'Did I just - yeah I did, didn't I?'"
Williams was performing his song "Rock DJ" at Luzhniki Stadium in Moscow when he made the vulgar gesture, which was broadcasted and witnessed by millions watching the event.
The World Cup games kicked off Thursday and are slated to end on July 15. In all, 64 matches will be played in 11 different cities throughout Russia. This is the first time the World Cup is being held in Eastern Europe.
Fox News' Kathleen Joyce, Kaitlyn Schallhorn and The Associated Press contributed to this report.