Rob Schneider in trouble over John Lewis tweet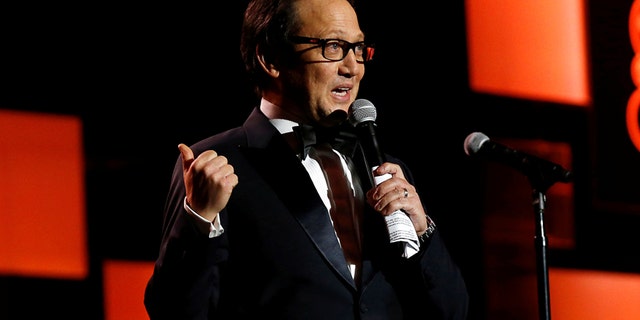 NEWYou can now listen to Fox News articles!
Rob Schneider finally found something more offensive to audiences than "Deuce Bigalow."
The comedian is under fire for tweeting to Rep. John Lewis over his protest against Donald Trump's presidency. Lewis, a Georgia Democrat and legendary civil rights activist, said he refuses to attend Trump's inauguration and told "Meet the Press" that the former reality star isn't a "legitimate president."
"Rep. Lewis," Schneider, 53, tweeted on Monday — which was also Martin Luther King Jr. Day. "You are a great person. But Dr. King didn't give in to his anger or his hurt. That is how he accomplished & won Civil Rights."
Supporters of Lewis, 76, quickly sniped back at Schneider on Twitter.
"Shouts to you for making The Hot Chick but maybe don't explain the struggle for civil rights to people who were actually in it," one user wrote. Another snapped, "Take heed, @repjohnlewis. If there's anyone still alive who would know what Dr. King was really like, it's @robschneider."
Schneider didn't directly respond to his critics but posted a quote from New Jersey Sen. Cory Booker that read, "Patriotism is a love of country. But you can't love your country without loving your countrymen and countrywomen. We don't always have to agree, but we must empower each other, we must find the common ground, we must build bridges across our differences to pursue the common good."
The "Hot Chick" star added, "Now is a good time to love your countrymen and countrywomen."