Rise of Freedom: The Tribeca Film Festival Celebrates Its 10th Edition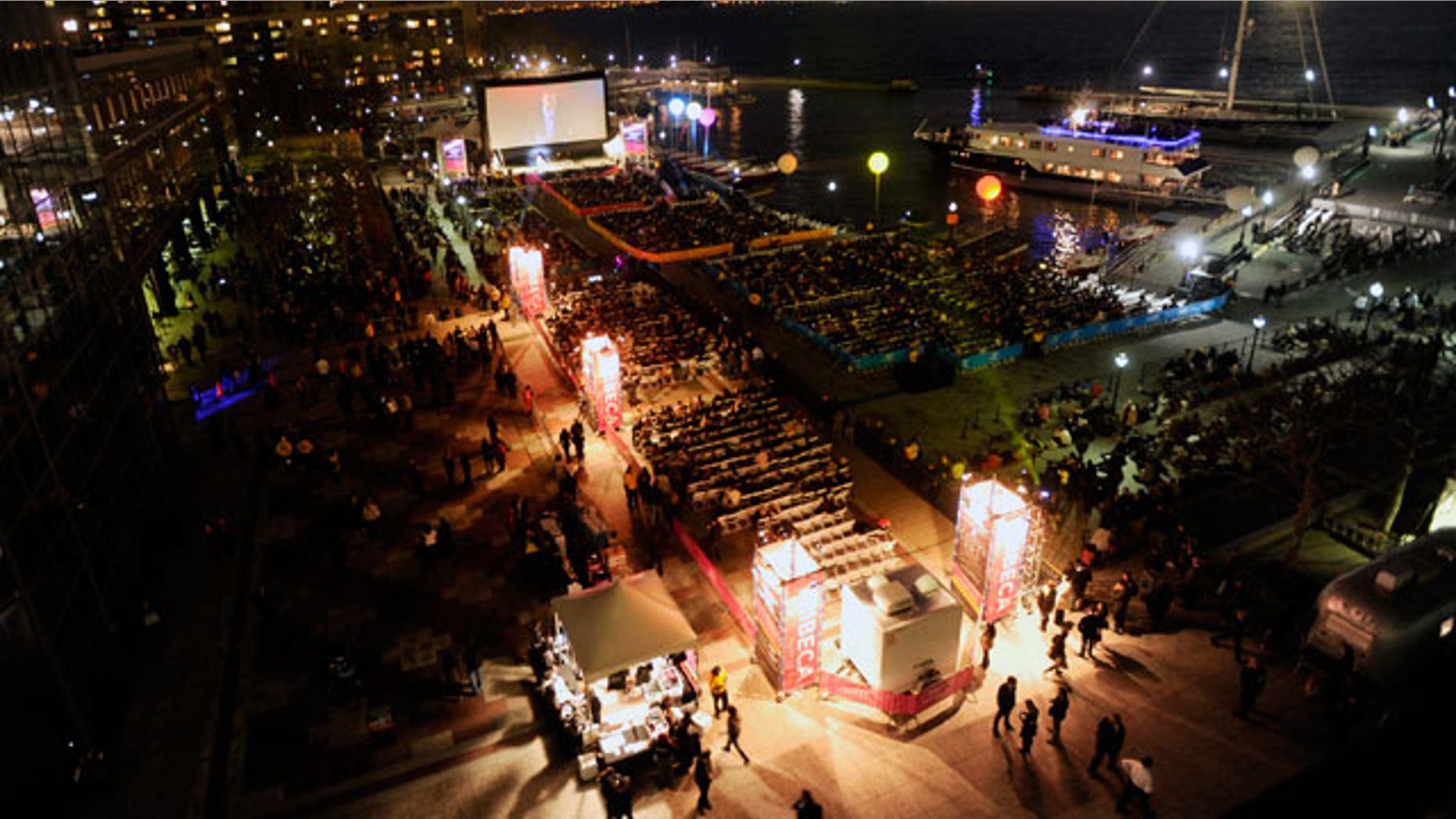 The tenth edition of the Tribeca Film Festival is under way in New York. The two-week festival was created by actor Robert De Niro and movie producer Jane Rosenthal shortly after the terror attacks on 9/11 to help bring people -- and money -- back to lower Manhattan.
"We did that first festival in 120 days," Rosenthal said. "It was really about how many people we could get downtown and if we could get people downtown ... then we could have a new kind of normal again."
This year's film festival began with an open-air screening of director Cameron Crowe's new documentary, "The Union," and an Elton John concert. The festival will also feature two documentaries that deal with terrorism. "Love Hate Love" focuses on survivors of terror attacks and the families of those killed. "New York Thanks You" follows people personally affected by the 9/11 attacks as they travel cross-country helping others recover from disaster.
The grand finale of the festival will be the screening of Ed Burns' latest film, "Newlyweds," which was shot almost entirely in Tribeca, the New York neighborhood just north of Ground Zero where the actor and director lives.
The Tribeca Film Festival held a fundraiser last year for the 9/11 Memorial being built at Ground Zero. It raised $175,000. However, the main way festival organizers support the revitalization of lower Manhattan is by urging ticket holders to patronize local restaurants, bars and stores before or after screenings. Since its inception, the Tribeca Film Festival has generated $600 million for New York City.
"I don't think we could have predicted that 10 years ago at all," Rosenthal said.. "It was just really about helping our neighborhood."
This year, the festival received 5,500 film submissions from around the world. Ninety-three films were picked.
"I hope that it becomes a New York tradition, an American tradition, and is here for a long time... if not forever," De Niro said.
Several of this year's films can be watched for free online at www.TRIBECAFILM.com. The festival runs through May 1.