Rihanna talks relationships: I like to feel like a woman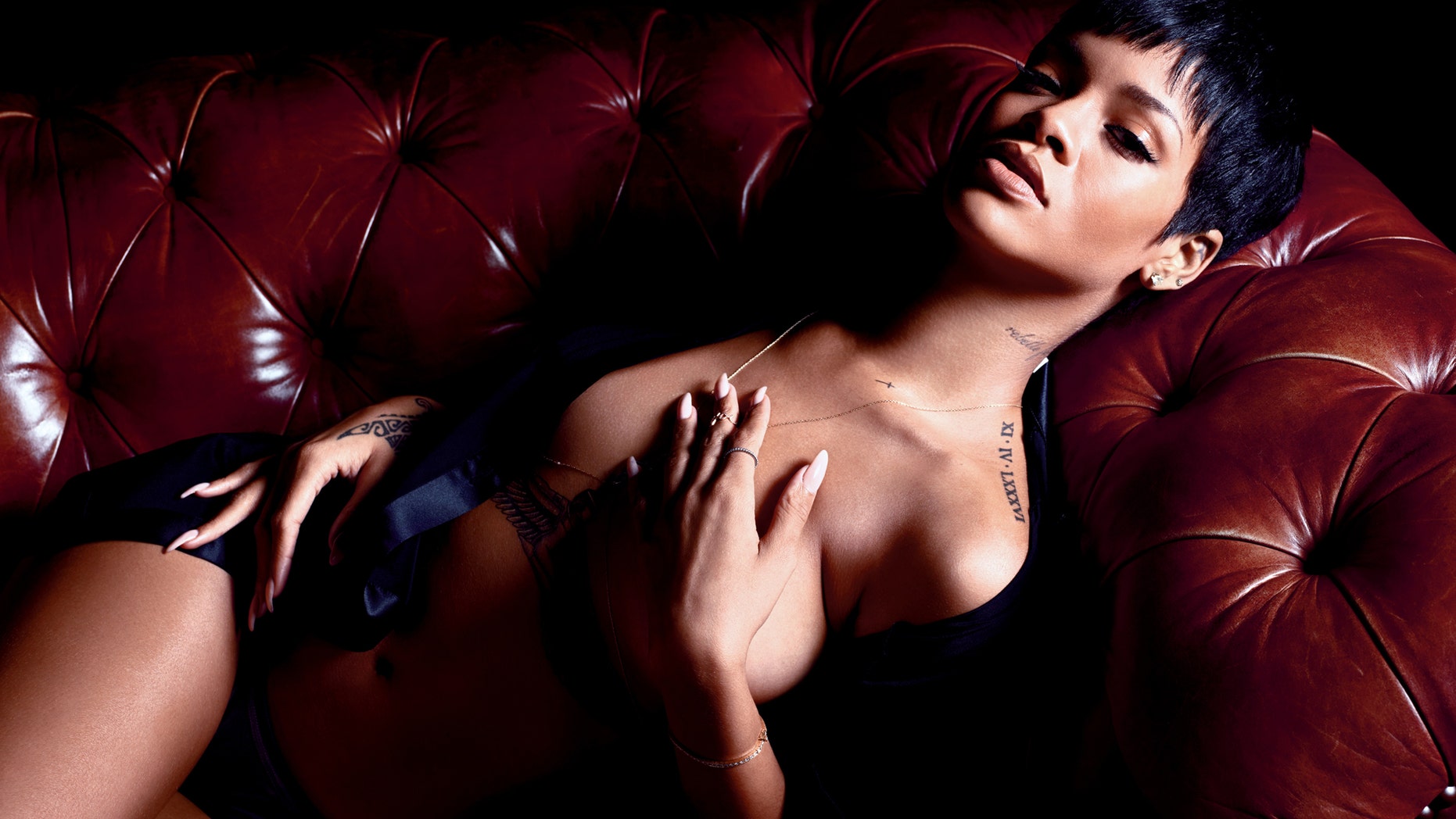 NEW YORK – Love her or hate her, it seems this year America just can't get enough of Rihanna.

And for the most part, almost everyone, men especially, seem to love her. From Chris Brown to Drake, Rihanna has garnered so much male attention lately, GQ named her their 2012 Obsession of the Year.

For their December issue, the men's magazine spoke with Rihanna about love, her latest album and living life as a superstar.
PHOTOS: See more behind-the-scenes pictures from Rihanna's GQ shoot

"You're never used to it," she explained about her life in the spotlight. "It's chaos."
The 24-year-old singer told the magazine her multimillion dollar fortune can cloud how people view her.

"Sometimes a person looks at me and sees dollars. They see numbers, and they see a product,"  she said. "I look at me and see art. If I didn't like what I was doing, then I would say I was committing slavery. "

"Unapologetic," her seventh and most recent album, is her latest artistic expression.

"I want to make music that's hopeful, uplifting," she said. "Nothing corny or supersentimental. I just want it to have the feeling that brings you out of whatever you're going through. I want it to spark that fire. I want it to be real, authentic, and raw."

Rihanna also looks for authenticity when it comes to love, explaining that she likes her partner to take some control when it comes to relationships.

"I like to feel like a woman," she said. "I have to be in control in every other aspect of my life, so I feel like in a relationship, like I wanted to be able to take a step back and have somebody else take the lead."

She said still, she has her boundaries.

"Love makes you go places you probably wouldn't ever go, had it not been for love. But I think everybody still has their limits."