Rihanna spotted leaving Ashton Kutcher's house in early morning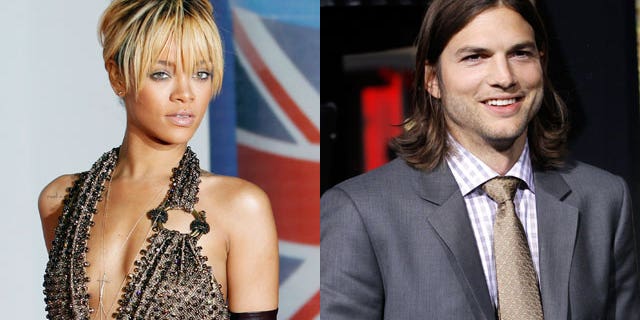 What was Rihanna doing at Ashton Kutcher's house at 4am?
Playing Scrabble? Go For Broke? Monopoly? Charades?
Rihanna paid a late-night visit to Kutcher at his LA mansion in the small hours of Thursday morning, The Sun reports.
The singer was snapped knocking on the "Two And A Half Men" star's door at 12am in a pair of denim hotpants.
She then popped in and stayed for four hours.
She must have forgotten her toothbrush.
Earlier she had a quiet meal with a female pal at Giorgio Baldi's restaurant in Santa Monica. Whatever Rihanna was drinking put her in the mood for male company, so she headed to see Demi Moore's ex.
A source said: "It has been a while since Ashton was getting late-night visits from pretty girls.
"He has been on his best behavior, but when Demi finds out, you can only imagine what she'll think. She is old enough to be Rihanna's mom."
Go to The Sun for pics of Rihanna's car leaving Kutcher's house.