Rihanna Criticizes Dominican Roaches, Says They Are The "Size Of A Bat"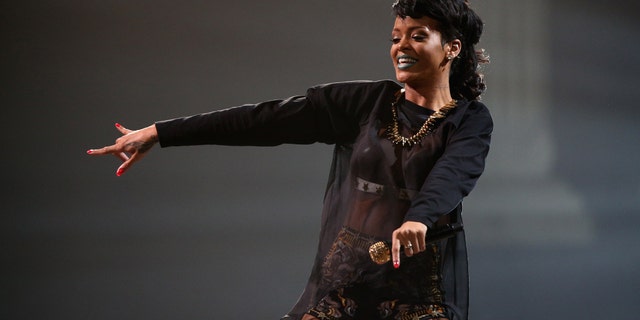 The next time superstar Rihanna visits the Dominican Republic, she might come prepared with some mayor roach repellents after slamming the small critters on social media during her recent stay in the Caribbean island.
The 25-year-old Barbados native was in the eastern town of Punta Cana for her "Diamonds" world tour and she found several unexpected guests in her hotel room that sent her running for the wind.
"I just get run out my room from a bat, a grasshopper, and a roach de size of a bat!!! Only in the #DR," the singer tweeted Monday.
The tweet ignited a slew of responses on social media and in the Dominican press, with comments ranging from comedic to downright indignant. Some fans – or former fans – even went as far as asking people stop following her for her comment.
One person tweeted: "@rihanna remember your childhood honey! Barbados is much pour and dirty than DR! Hater!" while another said, "@rihanna You have to think before you talk!! Shame on you..!! Stupid girl .. you have to be humbe!! So… so.. Stupid!!"
Another said: "@rihanna The only roach that you´ve seen was yourself, stop talking trash and smelling.... you know what, ungrateful #prouddominican"
Others made suggestions that the singer only saw the large roaches because extensive consumption of alcohol and weed.
One tweeted: "Rihanna was drugged, he saw a ghost cockroach. It was not real. #OnlyRihanna #SoloRihanna."
According to EFE, local radio host Alvaro Arvelo said in his program "El Gobierno de la Mañana" Rihanna's concert was a joke, adding "it was crap, a mess, an empty concert."
He even took to Twitter to say the "Mother Mary" singer's allegations of animals were "full of hot air."
After her stop in the Dominican Republic, Rihanna made her way to Puerto Rico for a concert.
Follow us on twitter.com/foxnewslatino
Like us at facebook.com/foxnewslatino