Richie Havens dead; Folk musician was 72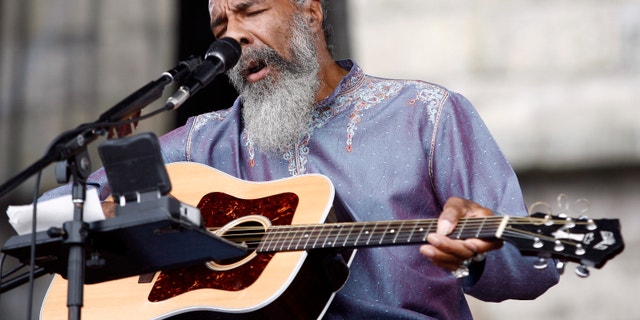 Richie Havens, who sang and strummed for a sea of people at Woodstock, has died at 72.
Havens' agent confirmed the news of his death to FOX 411, stating the singer died in the morning.

"He had a heart attack at his home in Jersey City," the agent said.
Havens, a folk singer and guitarist, performed at the 1969 Woodstock Festival. He returned to the site during the 40th anniversary in 2009.
The performer was born in Brooklyn. He was known for his crafty guitar work and cover songs.
Havens said in a 2009 interview with The Associated Press about Woodstock: "Everything in my life, and so many others', is attached to that train."
A public memorial will be planned for a later date.
The Associated Press contributed to this report.