For Curtis Armstrong, it was hard to top the first film he had done in Hollywood — 1983's "Risky Business." So when the role of a fraternity brother named Booger with a gross habit came along the following year, the actor almost turned it down on the spot.
"I was somebody [who] never imagined being in films in the first place," the 63-year-old told Fox News about appearing in 1984's "Revenge of the Nerds." The star recently chronicled the stories behind his many popular roles in the memoir, "Revenge of the Nerd."
"I always saw myself as a stage actor," he explained. "And when 'Risky Business' happened, when it was finished, it was so amazing. I thought, 'If I'm going to follow up with that, I don't want to follow it up with something poor.'
"And I found Booger to be an embarrassment. What there was of him in that original script was basically the same as it is now. It's mainly nose picking and belching. And the sort of misogynist cracks."
However, Armstrong couldn't afford to be picky. Needing a job, he reluctantly accepted the role — and it turned out to be one of the best decisions he's ever made.
Not only was the cast given the freedom to work on their characters and do improvisations to make them their own, but "Revenge of the Nerds" became a cult classic with legions of fans still watching the slapstick comedy today.
"We were all proud of the work we had done," recalled Armstrong. "We got in there thinking it was a stupid sex comedy and now it was our stupid sex comedy."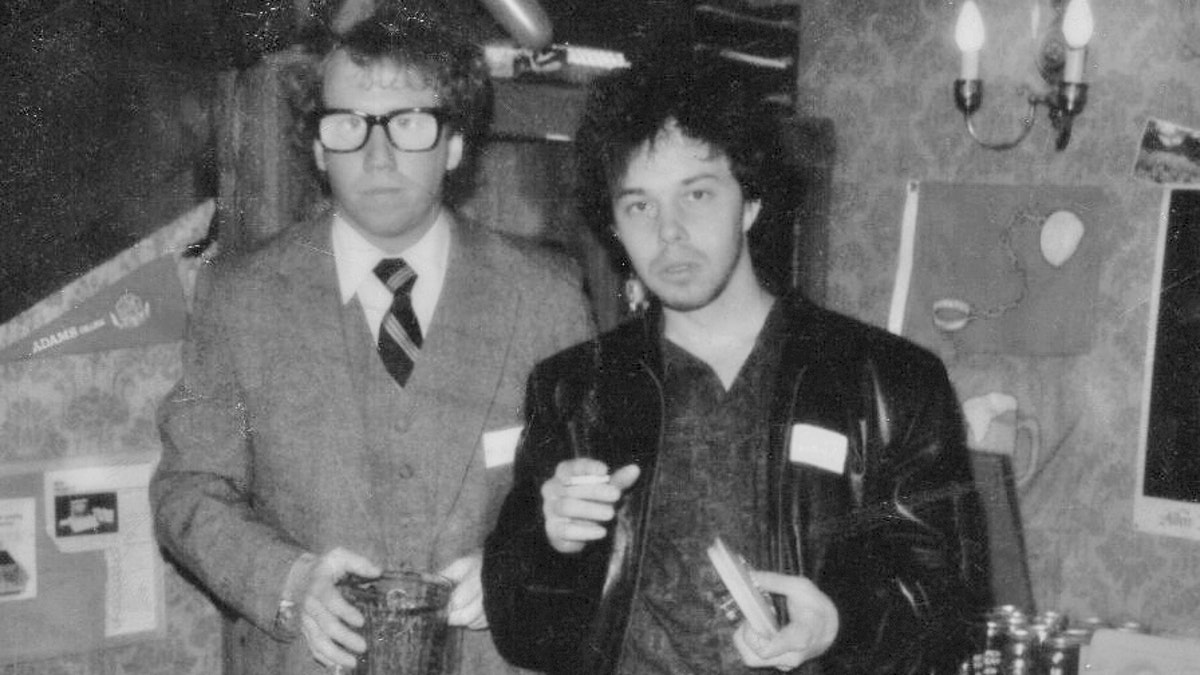 Still, Armstrong wasn't expecting the movie, which tells the tale of bullied outcasts fighting back against non-stop harassment, to develop a mass following over the years.
"There was a time when I kind of would have liked to have seen a little less Booger when it came to meeting people," he admitted. "And people shouting at me in the streets. And being so closely identified with that character. However, time goes by, and I found that I really understood what the appeal was.
"As I look at it now with distance, I realize now that it actually was a pretty good acting job. I didn't think it would have been at the time… I feel pretty good about it now… I have absolutely no problem with it and I haven't for many, many, many years."
Since the '80s, Armstrong has worked non-stop in Hollywood and has developed a resume that features more than 150 film and TV roles. But it all started with "Risky Business," also known as the time he worked with a 19-year-old newcomer named Tom Cruise. Armstrong was 28 at the time.
"I was struck not just by his talent, which was obvious, but by his commitment to succeed," said Armstrong. "… For somebody who was that young, he seemed to have a very clear idea of where he was going. As far as I was concerned, as long as people hired me to do plays, I'm happy. I never had an endgame in sight. My only endgame was the same one that I have now, which is to keep on acting until I drop. But he was different. He really knew where he was going."
Armstrong wasn't the only one to take note of Cruise's drive and movie star looks. In his book, Armstrong described witnessing young girls lining up outside of his room on set while he was reportedly catching up on Bible studies.
"It was the '80s," joked Armstrong. "There were certainly some shenanigans going on."
But there was one girl that caught Cruise's eye. He and his co-star, 23-year-old Rebecca De Mornay "engaged in an intense affair," Armstrong claimed.
"The relationship between Tom and Rebecca was extremely well-publicized at the time," said Armstrong. "The two of them were together for quite a while. It wasn't just an on-set thing. They were together I believe for a year or two afterwards. So that was a serious relationship."
But that wouldn't be the last time Armstrong noticed some drama while filming. When he later took on the '80s TV series "Moonlighting," he soon learned that co-stars Bruce Willis and Cybill Shepherd hated each other, as the actress later admitted to Entertainment Weekly in 2005.

"Everybody has their own opinions about what the reason was," said Armstrong. "After a while, they were barely even trying to hide it… It was a fairly well-known fact that they did not get along… I think there was a briefcase thrown at one point.
"But mainly, it was stuff that would sort of bubble up and then the rest of us would be sent to our trailers while they worked out whatever the issues were. And sometimes we would never come back at all. They would come knocking on the door and say, 'Go home because we're not going to get anything done today.'"
Despite the tension, Armstrong was impressed by Willis' eagerness to learn everything about camera angles and lighting to capture the perfect shot for any scene.
"He was still pretty seriously partying at that point in his life," said Armstrong. "… But he just soaked up that technical stuff like a sponge… He used to do a game where he could figure out which lens [the cameramen] were using without them telling him. He did it every time we would shoot a scene."
When Armstrong finally approached Willis about his seemingly strange behavior, the actor, who would go on to become an action star, didn't hesitate to respond.
"He said, 'Let me tell you something'," recalled Armstrong. "'On this show, it's like a college education'. He just listened and learned. It always amazed me he never directed because I thought he would have made a really good director."