Reps defends signing 'Handsome Felon' Jeremy Meeks, hoping to get him modeling, reality show gigs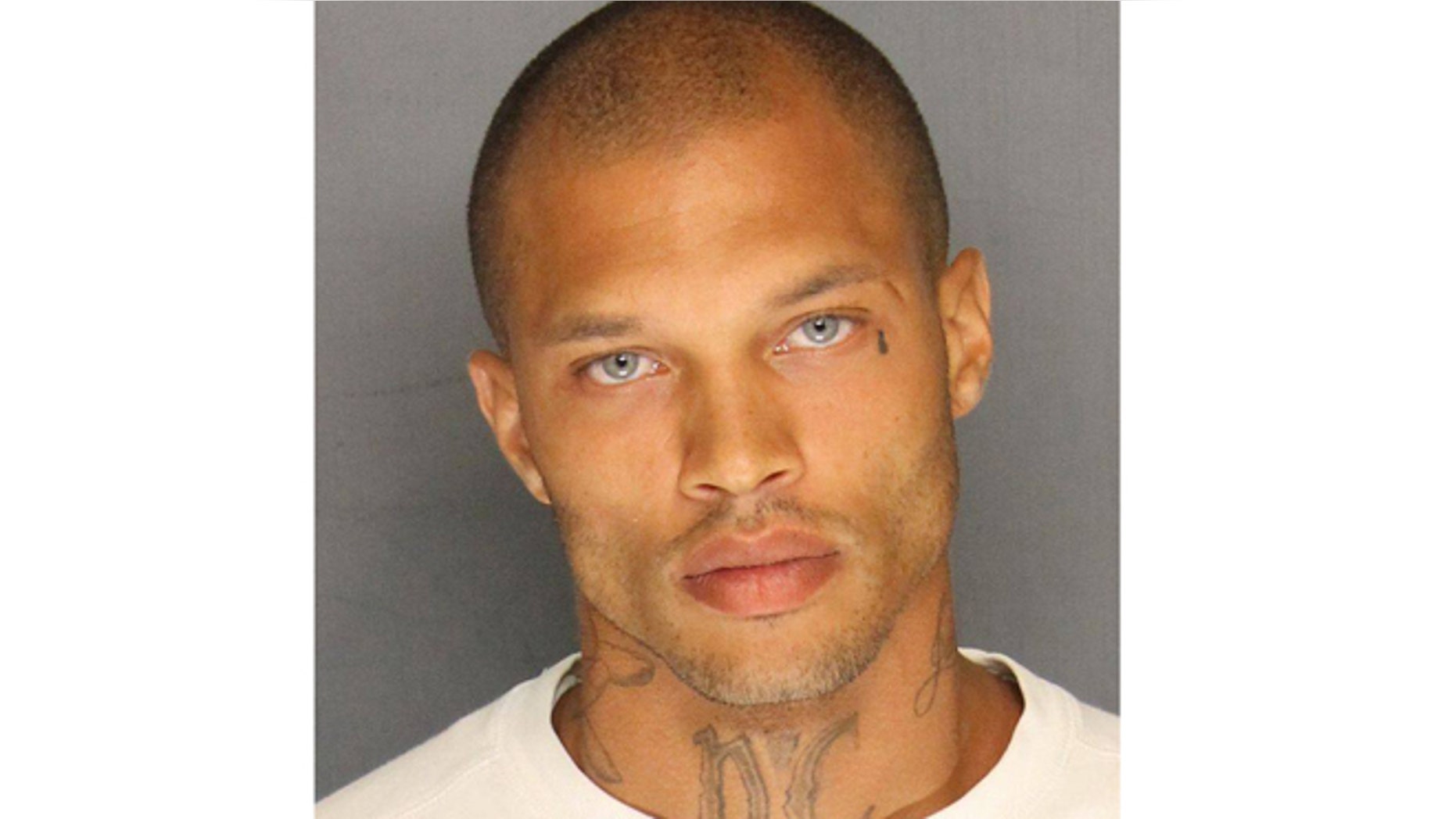 Jeremy Meeks, the "Handsome Felon" who became an Internet sensation after the Stockton, California Police Department posted his exceptionally flattering mug shot to their Facebook page, has officially hit the big time– he's landed a Hollywood talent agent.
Gina Rodriguez, who has guided the careers of "Teen Mom"-star-turned-porn-star Farrah Abraham, Nadya "Octomom" Suleman and most recently, V. Stiviano, the woman at the center of the Donald Sterling scandal, now represents the 30-year-old convicted felon with chiseled features and dreamy blue eyes.
Rodriguez, who had a career as a porn actress before she changed her focus and founded GR Media Firm, had no qualms about taking on Meeks as a client.
"Everybody has a story, and I, of all people, know that," Rodriguez told FOX411 exclusively. "The types of personalities that I work with are usually the people who are under fire by the media. If this was a different situation, like if someone was actually hurt or there was violence involved, I definitely would not be taking him on. But we don't know Jeremy's full story yet, and I don't feel like he got a fair break. I really don't. If we can help him in any way with his future and help him turn his life around, that's what I'm about. That's what I want to do for him."
Community service officer Rosie Calderon of the Stockton Police Department had no comment on Meeks' sudden Internet fame, citing that his criminal investigation was ongoing. But Calderon did admit that the worldwide interest in Meeks was "unbelievable."
Meeks faces a tough road ahead. He is currently being held in the San Joaquin County Jail on 11 felony counts related to firearm possession, street gang membership and parole violations. His bail is set at $1.1 million.
"It's insane," Rodriguez said of Meeks' high bail. "I'm not exactly sure why it's so much money. That's what we're trying to figure now. We're trying to secure him some of these deals so that when he gets out, it can change his life, literally.
Some of those deals include modeling contracts and reality shows.
"We've spoken with four production companies and three different modeling agencies," Rodriguez explained. "A lot of TV shows that want to cover it, a lot of news shows. It's just been crazy, the type of media attention that he's gotten."
One modeling agency in particular is eager to sign Meeks.
"Jim Jordan, who owns White Cross Management, is very interested in Jeremy," said Rodriguez. "We've had tons of people trying to get interviews with Jeremy, which I think right now is a little bit overwhelming for the family. Their main concern is really trying to get him out."
Meeks' family has set up a GoFundMe account to help raise money for his bail, and has raised a paltry $4,850 so far.
"We've been talking with attorneys and doing everything we can to get him the proper legal representation," said Rodriguez. "I know that everyone is reporting on how he's a criminal and he doesn't deserve [fame] and he's got this past gang affiliation, but that's just it-- that's the key word, that's his past. Unfortunately, it was all brought up again because of his mug shot being put out and then everyone started digging into his past. I think that everyone is focusing on his [alleged] gang affiliation, and he's not [a gang member]. He's a family man… In my opinion, I don't know if [law enforcement] is upset with him, because he got so much attention [for his mug shot], but it wasn't his fault. They posted his picture and the media ran with it because of the way he looks. I think that if he has a chance to have an amazing career, and change his life for his family, that's the ultimate rags to riches story."
But not everyone is wild about Meeks' sudden fame.
"This is a clear sign of the impending apocalypse," Los Angeles criminal defense attorney and host of Investigation Discovery's "Deadly Sins" Darren Kavinoky told FOX411 of Meeks landing a Hollywood agent. "It's totally insane and it speaks poorly of where we are. We are so enamored with appearance and attractiveness that we are willing to totally disregard that we're talking [about] somebody who is a criminal, someone who has a long rap sheet and a history of convictions. His current allegations involve weapons possession by somebody who society has deemed should not possess guns. If the allegations against him are true, he appears to be a very, very bad boy."
Yet Rodriguez firmly believes that Meeks' sudden fame can help to turn his life around and inspire others.
"I think that people love to hear these kinds of stories," explained Rodriguez. "This is somebody who probably never thought that he could do modeling, or that it could be a career for him. There's probably others out there who feel that they don't have a life after being involved with gangs. I think that it could change a lot of people's opinions if Jeremy comes out and he's a stand-up guy. In the end, it doesn't matter how it came about. Does he not deserve to have this? I don't think so."