Reports George Michael Has Life Threatening Illness Challenged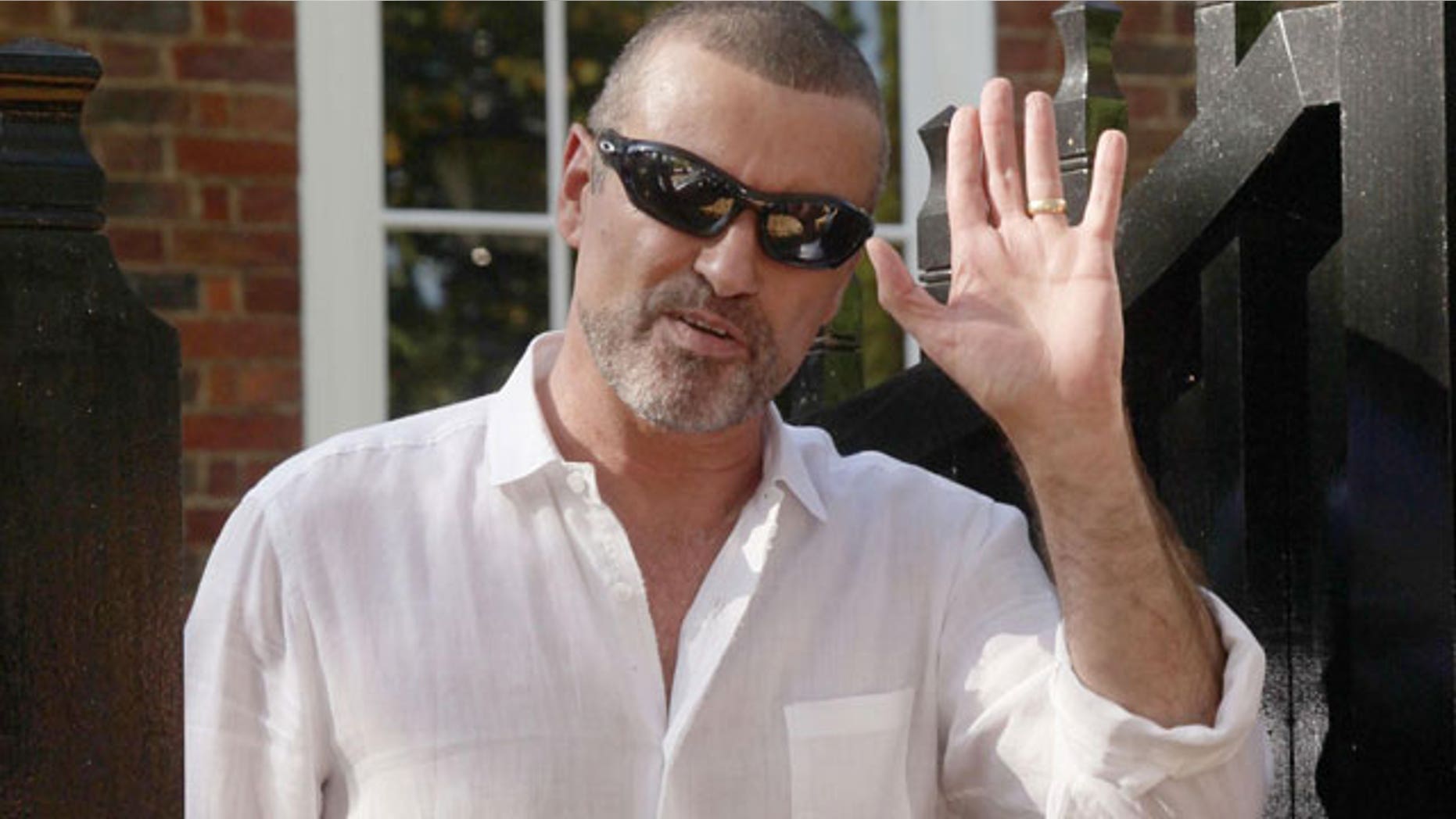 Concerns about the health of pop singer George Michael increased Sunday amid reports in Austria that he has a life-threatening condition, although his boyfriend said a lot of what was being reported was not correct.
Michael was Saturday forced to cancel 14 tour dates in the UK as he battles pneumonia, Sky News reported. The 48-year-old singer, who was being treated in hospital in Vienna, was said to be responding to treatment and "slowly improving."
Michael was believed to have fallen ill in his suite at Vienna's exclusive Imperial Hotel on Monday, British newspaper The Daily Mail reported.
A statement issued by his publicist on Friday evening stressed that Michael had pneumonia and said any other speculation regarding his illness was "unfounded and untrue."
However media in Austria have claimed he was also being treated for acute respiratory distress syndrome, or ARDS, which stops oxygen getting into the blood.
British newspaper The Sun also reported that sources had suggested Michael had the potentially fatal syndrome, which is often caused by pneumonia.
The singer's boyfriend -- Australian-trained celebrity hairdresser Fadi Fawaz, who has reportedly been keeping a vigil at Michael's bedside in AKH Hospital, Vienna, for the past week -- downplayed the gloomier reports.
"George is smiling through it all and everyone is willing him to get better," he told the Sunday Mirror. "He is getting better by the hour and trying to be upbeat."
A regular user of Twitter, Michael, who rose to fame in the 80s as the lead singer of "Wham," has not posted a message on the microblogging site since Nov. 18.