Reportedly lots of tears at Jamie Lynn Spears's wedding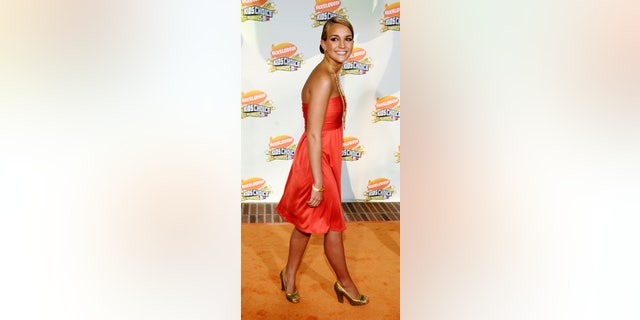 Jamie Lynn Spears tied the knot in the Audobon Tea Room Garden in New Orleans on Friday, March 14 and Us magazine has uncovered some details from the "very emotional" ceremony.
Spears, 22, and the groom, Jamie Watson, 31, arrived a couple of hours earlier for a quick rehearsal. The intimate wedding which began at 7 was a family affair. Jamie's daughter, Maddie, 5 whose father is Casey Aldridge led the bridal party as the flower girl. She was closely followed by Britneys' sons Sean, 8 and Jayden, 7. They were both wearing black tuxedos and white bowties.
The bride who was walked down the aisle by her father, Jamie, looked radiant in a French Lyon lace V-neck gown with a full-length veil.
"It was a beautiful ceremony and very emotional," revealed a source to the magazine. "Jamie Lynn was crying during the vows and Jamie looked like the happiest guy I've ever seen get married. After they were pronounced husband and wife, he turned to the audience and said, 'Yeah!' He was so excited and everyone was cheering."
After the moving nuptials everyone exited to the Tea Room to celebrate. The wedding cake was an impressive 5-tiered square cake festooned with sugar flowers. Guests received beer cozies at the end of the evening.
One guest didn't make it to the end of the evening. Flower girl Maddie fell asleep at 10.30 and had to be carried off to the hotel by her maternal grand-ma Lynn. The insider added, "She was exhausted but she didn't want to let go of her little flower girl bouquet."