Report: Tom Cruise fights back against story saying he likened his job to fighting in a war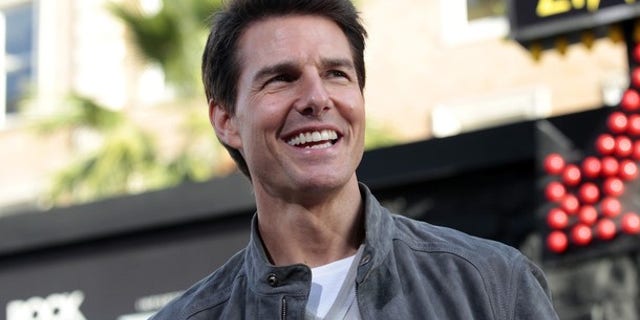 Tom Cruise is fighting back against a report that says the actor likened his job to fighting a war.
Cruise sat with lawyers this year for a deposition in his case against Bauer Publishing for stories two of its publications printed following his divorce from Katie Holmes, articles that stated he had "abandoned" his daughter Suri.
During the deposition, TMZ reported that a lawyer questioned Cruise about remarks his camp had made equating his work and subsequent inability to see his daughter Suri to fighting in Afghanistan.
"That's what it feels like. And certainly on this last movie, it was brutal. It was brutal," Cruise said in the deposition cited by TMZ.
But now TMZ has printed an update to its story in which Cruise's lawyer, Bert Fields, calls it a distortion, pointing to a section of the deposition that he said was not publicly released.
Fields said in this unpublished section, Cruise was asked: "Do you believe the situations [being in a movie and fighting a war in Afghanistan] are the same?" Fields told TMZ that Cruise replied "Oh come on," which Fields said clearly meant "of course not."
The published portions of the deposition also revealed that Cruise did not see Suri for more than 100 days at one point following his split from Holmes, though he maintained that he spoke to her on the phone frequently, and that the two have a close relationship.
Editor's Note: This is an update to a previously published story.
Click here for more on the story from TMZ
Click here to read the deposition on RadarOnline.com