Report: Robert Pattinson Admits Relationship With Kristen Stewart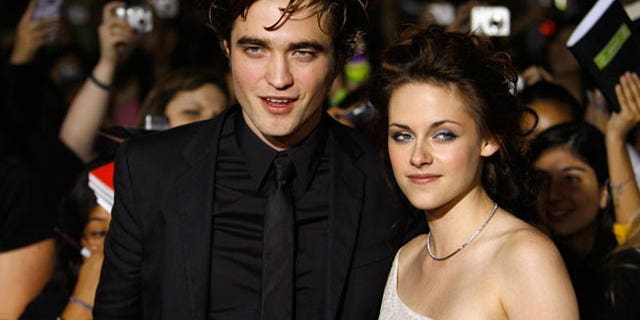 Sorry girls, but Robert Pattinson has admitted for the first time that he and his "Twilight" co-star Kristen Stewart are an item.
The mystery of their relationship status has been driving fans of the vampire saga loopy.
Brit actor Robert carried on with the secrecy at Sunday's Bafta bash - then admitted they were a couple at the post-do dinner.
The pair at first went to ludicrous lengths to avoid being seen together by devoted fans.
They arrived separately and did not sit together during the ceremony at the Royal Opera House in London's Covent Garden.
But as soon as they were out of the glare of the public, they were all over each other.
According to Robert the cloak-and-dagger stuff is just to avoid attention.
He said: "It is extremely difficult but we are together, yes.
"We can't arrive at the same time because of the fans. It goes crazy. This was supposed to be a public appearance as a couple but it's impossible. We are here together and it's a public event but it's not easy."
FULL STORY: Click here to read the full report from the Sun.