Report: Christina Aguilera to sing duet with Whitney Houston hologram on 'The Voice'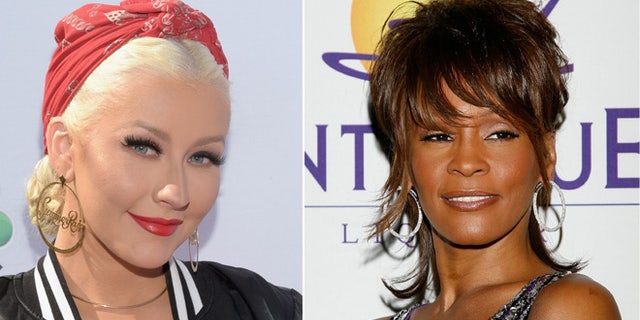 Christina Aguilera is reportedly going to be singing a duet with one of the best voices in the business that left the world too soon, Whitney Houston.
ET Online reported that Aguilera's show 'The Voice" will feature a posthumous visit from Houston via hologram for a special performance.
It follows rumors that the "Beautiful" singer would be performing a tribute to Houston on the hit NBC show later this season. Photos and videos surfaced on social media of a glammed-up Aguilera singing with the hologram on the show's stage.
Ahead of Monday night's live episode of "The Voice," the singer of Ecuadoran descent was tight-lipped regarding her rumored duet.
"I am sworn to secrecy," she told ET Online. "I can't say anything, but I'm very excited about the finale. Very exciting things happening."
NBC has declined to comment.
The controversial technology of holograms has become increasingly popular recently after it was used to create a lifelike Tupac Shakur during Dr. Dre's performance at Coachella 2012. Last year, Hologram USA in partnership with Houston's sister, Pat Houston, announced a world tour helmed by the hologram of the "How Will I know" singer.
"The Voice" finale airs May 24.
Like us on Facebook
Follow us on Twitter & Instagram