Rejecting 'Argo,' Iran to produce film version of 1979 hostage crisis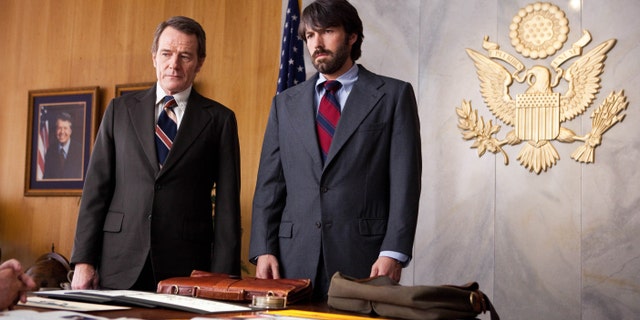 The Iranian government doesn't want director Ben Affleck's latest movie, "Argo," to be the last word on the 1979 hostage crisis. A state-affiliated arts bureau is planning to produce its own film to offer Iran's version of the story, according to a report in the Guardian.
Iran's semi-offical Mehr news agency says "The General Staff" will be directed by Tehran-based filmmaker Ataollah Salmanian.
"The film, which will be a big production, should be an appropriate response to the ahistoric film 'Argo,'" Salmanian explained.
The Oscar-nominated "Argo" reveals the back story of the CIA-backed mission to rescue six American diplomats stranded in the Canadian ambassador's home following Iran's Islamic revolution. The film was well-reviewed, has been a blockbuster for Warner Bros. and was nominated this week for a best picture Oscar, but critics complained of several historical inaccuracies.
This Iranian tale is expected to portray cowardly U.S. diplomats who are treated well by their captors and eventually safely returned by their Iranian hosts.
"Argo" is banned in Iran and viewed as "anti-Iranian." Minister of Culture and Islamic Guidance Mohammad Hosseini described it as "an offensive act" motivated by "evil intentions, " the Guardian reports.
Filmgoers in the country will instead get the Iranian perspective of the 1979 events, which may ignore the U.S. rescue mission and use a different hostage plotline. Salmanian is already working on the script.
"The movie … is about the 20 American hostages who were delivered to the United States by the revolutionaries," the director told Mehr.
Salmanian may be referring to the group of American diplomats who were freed as a humanitarian gesture shortly after the 444-day crisis began.
Click for more from the Guardian.