Red Hot Chili Peppers' Anthony Kiedis escorted out of Lakers game for profane fit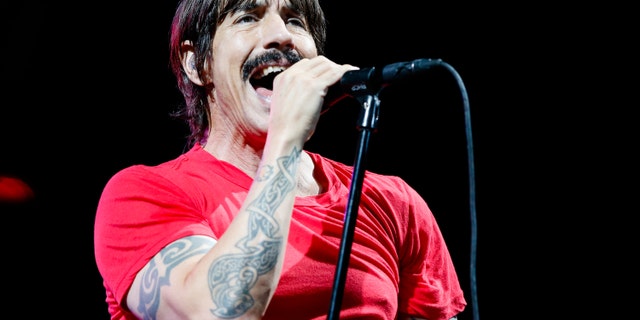 Chris Paul and Rajon Rondo weren't the only ones igniting fireworks at LeBron James' home Lakers debut.
On Saturday night, Red Hot Chili Peppers frontman Anthony Kiedis was booted from the Staples Center after allegedly yelling profanities at Paul as the Rockets point guard left the game. The singer is also said to have flipped Paul the middle finger, before he himself was escorted out.
Following the game, Kiedis' bandmate Flea took to Instagram to weigh in on Saturday's series of events.
"At the lakers game last night with my dear brother. It Got crazy at the end, but man I get so satisfied, deeply drinking in the depth and beauty of the game. People operating at a high level in so many dimensions. Cerebral, physical, spiritual, emotional, unspoken and telepathic communication. I truly love basketball with my [heart]," Flea penned.
The NBA suspended Rondo and Lakers teammate Brandon Ingram on Sunday without pay. Rondo received a three-game suspension, while Ingram will miss four for throwing a punch in the fight with Paul. The Rockets star will only miss two games.