Reba McEntire: Divorce wasn't her idea and faith helped her through it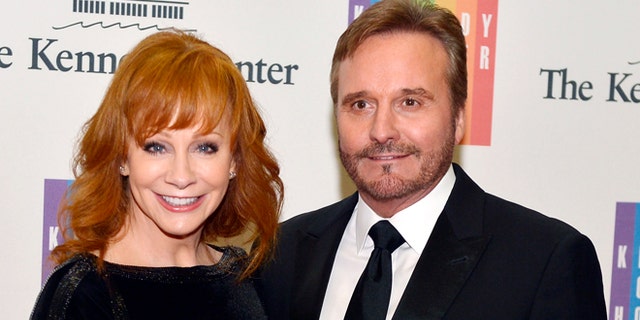 NEWYou can now listen to Fox News articles!
Reba McEntire's deep spiritual faith helped her get through the difficult period surrounding her divorce, she reveals in a new interview.
McEntire and her husband and manager, Narvel Blackstock, were widely considered one of the happiest couples in country music during their 26-year marriage, so it stunned fans when they announced they were splitting in August of 2015. Their divorce was finalized in October, and McEntire tells Parade magazine that in the end, her faith has helped her see it's going to work out okay.
Click here to subscribe to FOX411's YouTube channel
"I have a long list and so many questions for God. Why did this happen? And how did you allow that?" she says. "Over the last two years I've been going through a divorce. God's way is the best way. And it seems to me that Narvel is happier and I'm in a really good state of mind. It's taken me this time to pull through why and how. And there's been a lot between us and I believe that to forgive is easier than forget."

"I can never forget some of what he did," the superstar admits. "But going on with life is what's really important. And my faith helped me with that. I think about what God wants me to do. I focus on that. Faith is really important. It keeps me sane and it keeps me hopeful."
McEntire has not commented publicly on the reasons behind the split, but she revealed to CMT's Cody Allan that it wasn't the way she wanted things to go.
The divorce was not my idea, she says candidly. I didn't want it in any shape, form or fashion.It was really hard to make the adjustment when someone's not happy. I just want everybody to be happy in their lives because our lives are too short to be miserable. I just thought it was the best thing to take my marbles and go play somewhere else, is what Daddy used to always say.
McEntire returned to recording last year, signing a new deal with Nash Icon Records and releasing "Love Somebody," her first new album in five years. She recently released an emotional new single, "Just Like Them Horses," inspired by her father's passing.
You think you know Reba McEntire?