Rapper Iggy Azalea defends racy, nude Instagram photos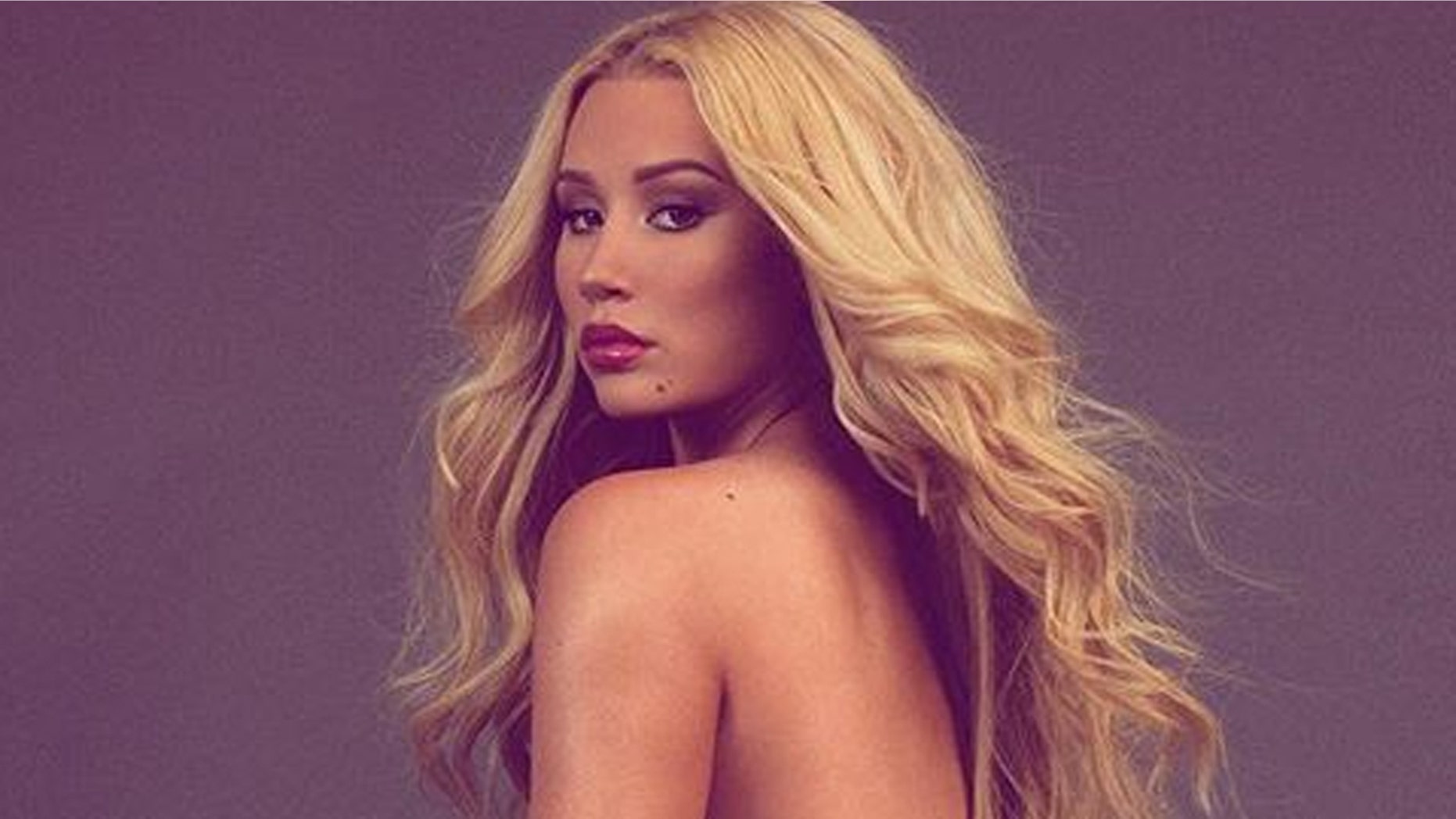 Rapper and model Iggy Azalea defended the series of racy photos she shared on Instagram in a recent Twitter rant, saying the images were a form of artistic release.
On Monday, the "Fancy" singer lashed back at haters who criticized her raunchy photos and said, "Say what you want about me posting pictures on Instagram but honestly, it gives me something else creative I can focus on - when sometimes I'm in a dark place or I feel stagnant. Most days I want my project to drop, yesterday! but I don't get to make those choices."
The 28-year-old singer went on to explain that if it were up to her, she would be dropping songs at the "same rate" she can share pictures, but because song releases are out of her control, she said she focuses on connecting with her fans in another way.
"If it were up to me I'd be releasing songs at the same rate I post pictures," she explained in another tweet. "I really care about music and all creative things in my life genuinely. I put my heart into it and I just want to say: thanks for supporting me in any way genuinely. I'm grateful."
After noting that sharing images have helped her "to feel more positive," Azalea continued on to address her struggle with anxiety and depression.
"Its not easy when you are fundamentally someone who struggles with depression and anxiety but I'm hopeful still every time that maybe, eventually, things will change. please know I'm doing everything I can. I really care, for you guys. and I love your messages you send me. thanks," she wrote.
In addition to defending herself, the star also called out trolls who were "celebrating" the recent death of rapper XXXTentacion who was shot by a gunman who "ran up to his vehicle" as he left a motorcycle dealership in Miami, Fla., according to TMZ.
Azalea shared Monday a note about the 20-year-old rapper's death on her Instagram Story and wrote, "I'm not overlooking any of the things women accused him of doing," she began. "But I'm genuinely saddened by XXXTentacion's passing because it was so unnecessary. We need to think more about the things we give value to."
She then added, "To see people celebrating his death is just another example of that 'troll' mentality that's rewarded and encouraged to our own detriment. The things we encourage online, period, have real consequences on other people's lives. God rest his soul."