Randy Quaid, Wife Arrested on Burglary Charges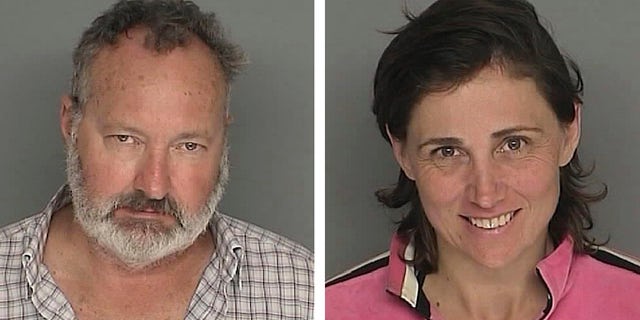 SANTA BARBARA, California -- Actor Randy Quaid and his wife are facing burglary charges in California after the owner of the couple's old house reported they had been living there without permission.
A representative of the property owner called Santa Barbara County sheriff's deputies Saturday afternoon to report that squatters had been staying in the guest house illegally. When deputies arrived at the house that evening, they found Randy and Evi Quaid, who said they had owned the property since the 1990s.
The property owner's representative provided documents that showed his client had bought the home in 2007 from a man who had purchased it from the Quaids several years earlier. A contractor showed police more than $5,000 in damages to the guest house that he believed was caused by the Quaids.
Police arrested the Quaids on charges of felony residential burglary and entering a noncommercial building without consent, a misdemeanor. Police also charged Evi Quaid, 47, with resisting arrest.
Bail was set at $50,000 each.
Last September, the couple was charged with defrauding an innkeeper of more than $10,000 as well as conspiracy and burglary after an invalid credit card was used at San Ysidro Ranch in Montecito.
Senior Deputy District Attorney Arnie Tolks had said an invalid card also was used at The Biltmore, a luxury resort in Santa Barbara.
Felony charges were later dropped against Randy Quaid, 59. Evi Quaid pleaded no contest to a misdemeanor count of defrauding an innkeeper and was sentenced to three years' probation. She was also ordered to perform 240 hours of community service.
Randy Quaid won a Golden Globe Award and was nominated for an Emmy for his portrayal of President Lyndon Johnson in "LBJ: The Early Years," but he's perhaps best known for his roles in the "National Lampoon's Vacation" movies, "Independence Day" and "Kingpin."
He is the older brother of fellow actor Dennis Quaid.