Queen Elizabeth's granddaughter Zara Tindall reveals royal newborn's name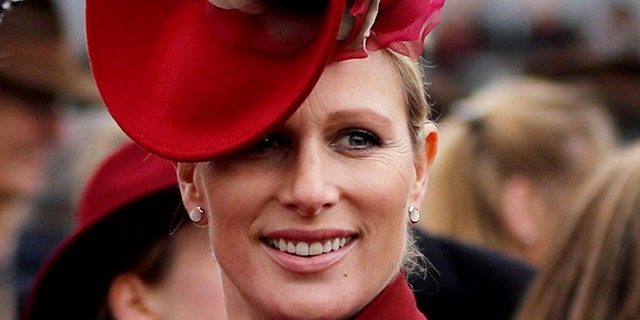 It's a name fit for a queen!
Brits officially welcomed the newest member of the royal family, Lena Elizabeth Tindall, on Wednesday after the newborn's parents, Zara and Mike, revealed their second child's name.
The much-anticipated name reveal came more than a week after the granddaughter of Queen Elizabeth gave birth on June 18th at the Stroud Maternity Unit in England.
"The Queen, The Duke of Edinburgh, The Princess Royal, Captain Mark Phillips and Mike's parents, Mr Philip and Mrs Linda Tindall, have been informed and are delighted with the news. The baby's name will be confirmed in due course," Buckingham Palace announced shortly after the child's birth.
QUEEN ELIZABETH'S GRANDDAUGHTER ZARA TINDALL GIVES BIRTH TO 2ND CHILD AFTER SUFFERING MISCARRIAGE
The 37-year-old British equestrian celebrated the birth of her baby girl more than a year after suffering a devastating miscarriage in late December.
Lena's (pronounced Lay-na) middle name pays tribute to Zara's grandmother. As for her first name, a spokeswoman for the couple told the Daily Mail it was "just a name [her parents] liked."
But this little royal has more than a "weighted" royal name, Lena, has also stolen the spotlight as potentially the heaviest royal birth in the last 100 years — weighing in at a whopping 9 pounds, 3 ounces, according to the Daily Express.
ZARA TINDALL MAKES HERSELF COMFORTABLE AT ROYAL WEDDING, TWITTER NOTICES HER BORED LOOK
Lena will have plenty of royal play dates ahead of her as she grows up alongside sister Mia, 4, and some of her famous cousins Prince George, Princess Charlotte and Prince Louis.
Lena is 19th in the line of succession to the British throne behind her sister and mother Zara, daughter of Princess Anne. The newborn is the Queen and the Duke of Edinburgh's seventh great-grandchild.