Princess Mette-Marit of Norway reveals she's been diagnosed with chronic lung disease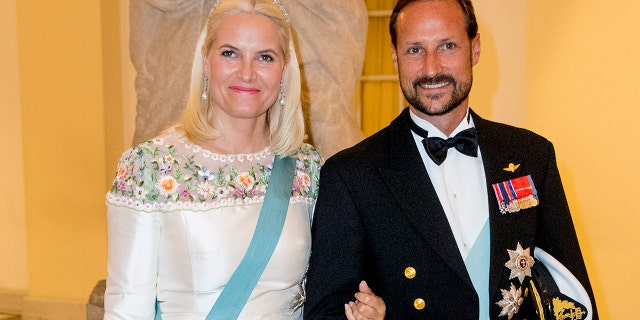 Norway's Crown Princess Mette-Marit has revealed that she has been diagnosed with a chronic lung disease.
The Royal Court confirmed the news in a statement on Wednesday saying in part that "an unusual variant of fibrosis has been detected" in the princess' lungs.
The 45-year-old, who married into the royal family in 2001 after winning the heart of Crown Prince Haakon, opened up about her struggle saying that she has been dealing with "health challenges on a regular basis" for years.
"For a number of years, I have had health challenges on a regular basis, and now we know more about what these are in," the princess said in the royal statement. "The condition means that the working capacity will vary. The Crown Prince and I choose to inform about this now, partly because in the future there will be a need to plan periods without official program. In connection with treatment and when the disease is more active, this will be necessary."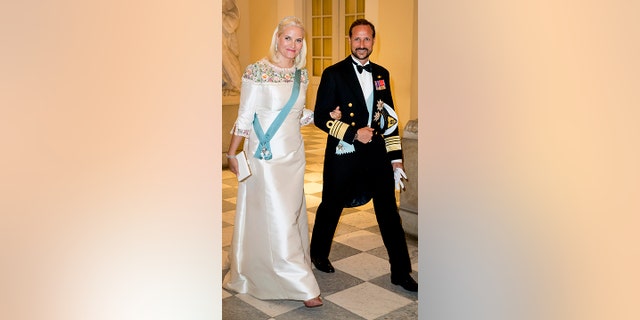 Though the extensiveness of the disease is "not yet clear," per the Royal Court's official statement, according to the Mayo Clinic, chronic pulmonary fibrosis is the result of lung tissue scarring and causes reduced oxygen supply in the blood. As of now, there is no way to prevent the body breakdown and reverse the damage done to the lungs.
But the princess' doctor, Professor Kristian Bjøro, did reveal that the mother of three's condition has proven to be "at an early stage," which is "favorable considering the prognosis."
"The Crown Princess will have to undergo further investigation in the future and also treatment trials. In such conditions as the Crown Princess has, it is common for us to cooperate with environments abroad," Bjøro said.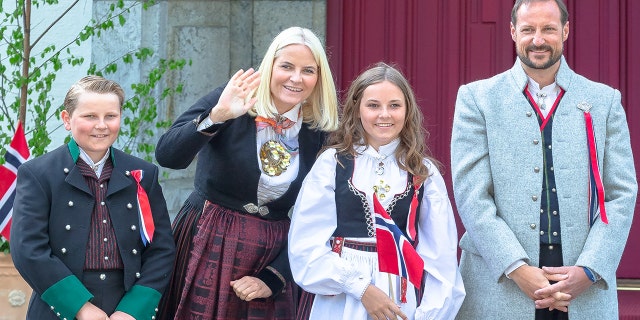 And despite the negative news, the princess has expressed some positivity.
"Although such a diagnosis at times will limit my life, I'm glad that the disease has been discovered so early," she said at the end of the statement. "My goal is still to work and participate in the official program as much as possible."
Princess Mette-Marit was a single mother when she wed Crown Prince Haakon, who is first in line to the Norwegian throne after his father, King Harald V. The princess' oldest son before her royal marriage, Marius Borg Høiby, is now 21-years-old. She shares two children with Haakon, Princess Ingrid Alexandra, 14, and Prince Sverre Magnus, 12.