Prince Harry gives Prince Louis $10K christening present: report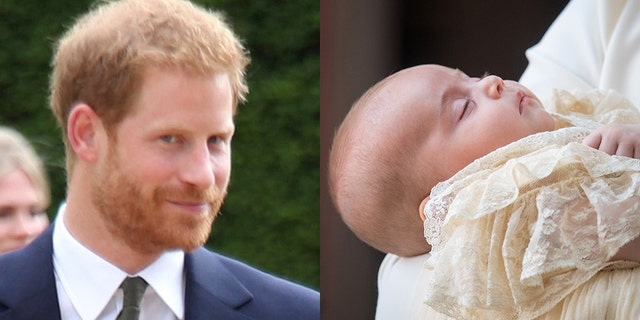 Prince Harry takes his uncle duties seriously — which is why the royal had no problem spoling his nephew, Prince Louis, on the day of his christening with an expensive gift.
The 33-year-old royal shelled out £8,000 ($10,598.40) to purchase a first-edition copy of "Winnie-the-Pooh" by A.A. Milne, The Sun reports.
A friend of Harry's told the paper that his late mother, Princess Diana, would read to the prince when he was young.
"One of Harry's happiest childhood memories was being read a bedtime story by his mother," the source said.
PRINCE WILLIAM, KATE, PRINCE HARRY AND MEGHAN GATHER FOR PRINCE LOUIS' CHRISTENING
Harry is apparently planning to create a special library for Louis and his siblings, 4-year-old Prince George and 3-year-old Princess Charlotte.
"She loved all the old classics and Harry had the brilliant idea of starting a little library of first editions for Louis, Charlotte and George to enjoy as they get older," the source told The Sun.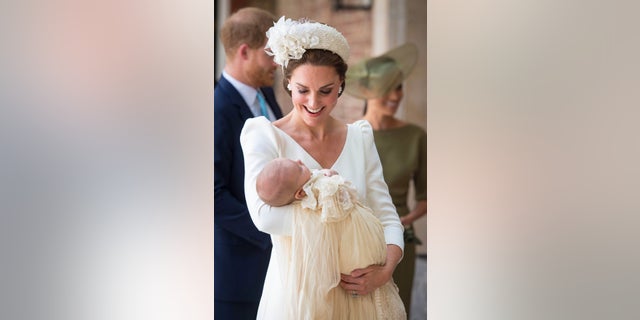 However, the book about the honey-loving bear apparently wasn't the royal's first pick.
"He originally wanted to get Lewis Carroll's 'Through The Looking Glass,' which was on sale for £24,000, but decided 'Winnie-the-Pooh' would be more suitable," the source added.
MEGHAN MARKLE'S HALF-SISTER REPORTEDLY CALLS HER THE 'DUCHESS OF NONSENSE' WHILE SLAMMING 'WUSS' PRINCE HARRY
Prince Harry and wife Meghan Markle were among the guests who attended Louis' christening, which took place at the Chapel Royal in St. James' Palace.
In photos from the big event, the prince can be seen fast asleep in the arms of his mother, Kate Middleton. His father, Prince William, spent the event holding hands with George and Charlotte.
The event was special because it marked the first time the family has appeared in public together since Louis' birth.
Fox News' Tyler McCarthy and The Associated Press contributed to this report.