Porn star claims she had sex with Josh Duggar
An adult film star has come forward and claimed she had unprotected sex twice with disgraced former reality star Josh Duggar. Meanwhile, the Duggar family announced on Wednesday that Josh had entered a treatment facility.
Danica Dillon told In Touch that her rendezvous with Duggar occurred while his wife Anna was pregnant with their fourth child.
"He walked into the Gold Club [in Philadelphia] like a normal patron and said he'd been a fan for a long time and has watched my career grow," Dillon, who reportedly passed a polygraph test, told In Touch. "[Duggar said] he loved watching my very first scene on [an adult website]. Then it got creepy."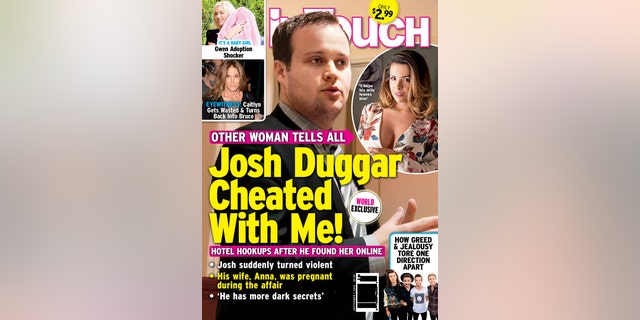 Dillon said Duggar approached her a month later in mid-March when she was performing at Creekside Cabaret in Pennsylvania. She said he "eyeball[ed]" her and purchased $600 worth of private dances and asked if he could spend the evening with her.
The 28-year-old told In Touch Duggar "offered to gift [her] $1,500."
In a statement, Jim Bob and Michelle Duggar said, "As parents we are so deeply grieved by our son's decisions and actions. His wrong choices have deeply hurt his precious wife and children and have negatively affected so many others. He has also brought great insult to the values and faith we hold dear."
The Duggars added that Josh had entered a "long-term treatment center." In Touch reports it is a faith-based sex addiction program.
Duggar admitted to cheating on his wife in a message posted on the family's website last Thursday. He said, "I have been the biggest hypocrite ever. While espousing faith and family values, I have secretly over the last several years been viewing pornography on the internet and this became a secret addiction and I became unfaithful to my wife."
In May, he admitted to molesting four of his sisters as a young teen. The sisters said they forgave him.