Playboy Bunnies left out in cold during Super Bowl party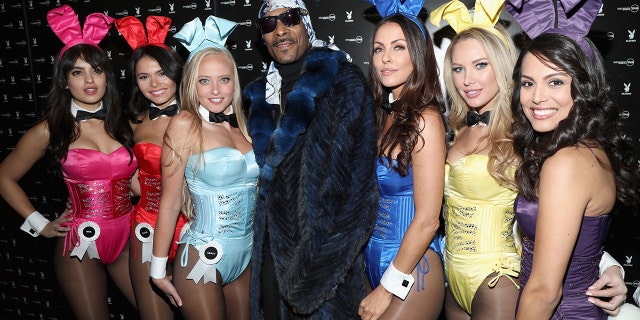 NEWYou can now listen to Fox News articles!
A group of Playboy Bunnies at the Super Bowl inadvertently starred in a real-life "Frozen" as arctic weather in Minneapolis toyed with Saturday night's party scene.
Snoop Dogg grooved onstage inside Playboy's hot "Big Game" bash at Privé — where a group of Playmates strutted in their signature satiny outfits and ears. But later, the poor Bunnies were left out in the cold.
At 1:30 a.m., with the party packed and Snoop playing Prince's "Let's Go Crazy," the Bunnies headed out as a group into the night. But when they went to a coat check located in a tent outside the club, two of the Playmates were frozen out — their coats were gone!
PHOTOS: Stars at the Super Bowl
The brand's beauties, who seemingly hadn't brought any other clothes besides their coveted costumes, frantically searched through the coat racks themselves to no avail as the temperature hit 2 degrees. One Bunny wound up in tears.
But beautiful Playmate Nina Daniele — who's up for Playmate of the Year — intrepidly told us when Page Six offered her a coat that she was OK, and a colleague hugged her and said, "I'll keep her warm."
Either way, the Playboy party was a hit as Snoop performed as DJ Snoopadelic. A spy said the LA rapper arrived after midnight and, "lit up that DJ stage and got it done." The party kept raging into early Sunday. Another source said of the frosty Bunnies, "They were set in the end… Nina is from New York and knows how to handle the cold. She's one impressive lady. Didn't even shiver."
Meanwhile, over at a Maxim party, there was complete coat-check chaos. One commenter wrote on Facebook: "Our group spent an hour sifting through the piles jackets on the floors … mink coats, Canada Goose … all gone."
Another commenter added that there were "people fighting for their coats," with another figuring, "Whoever took my jacket better be happy because North Face ain't cheap."
This article originally appeared in the New York Post.