Piers Morgan, Susan Sarandon engage in Twitter feud over cleavage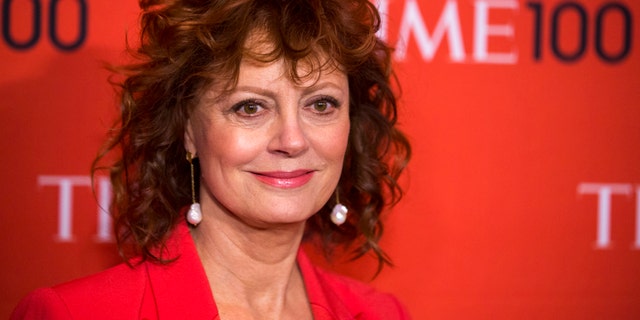 Nearly a week after the SAG Awards,Susan Sarandon's cleavage continues to dominate vast corners of the Internet.
The Oscar winner appeared at the ceremony with a dramatic décolletage, barely contained by a black bra, inspiring millions of tweets about her incredible defiance of gravity at age 69.
After British columnist and talk-show host Piers Morgan posted tweets disparaging Sarandon's barely-concealed pair as "horribly inappropriate" while hosting the "In Memoriam" tribute at the show, the "Thelma & Louise" star responded with humor, dedicating a vintage photo of herself from "The Rocky Horror Picture Show" wearing only a white bra to Morgan.
He then tweeted back a revealing Photoshopped picture of himself, calling her cleavage "magnificent."
The Internet then stood behind Sarandon in the battle of the boobs as other women, and men, posted their own cleavage shots, retweeted by the actress.
This article originally appeared in the New York Post's Page Six.