Piers Morgan calls John Oliver a 'shameless old fraud'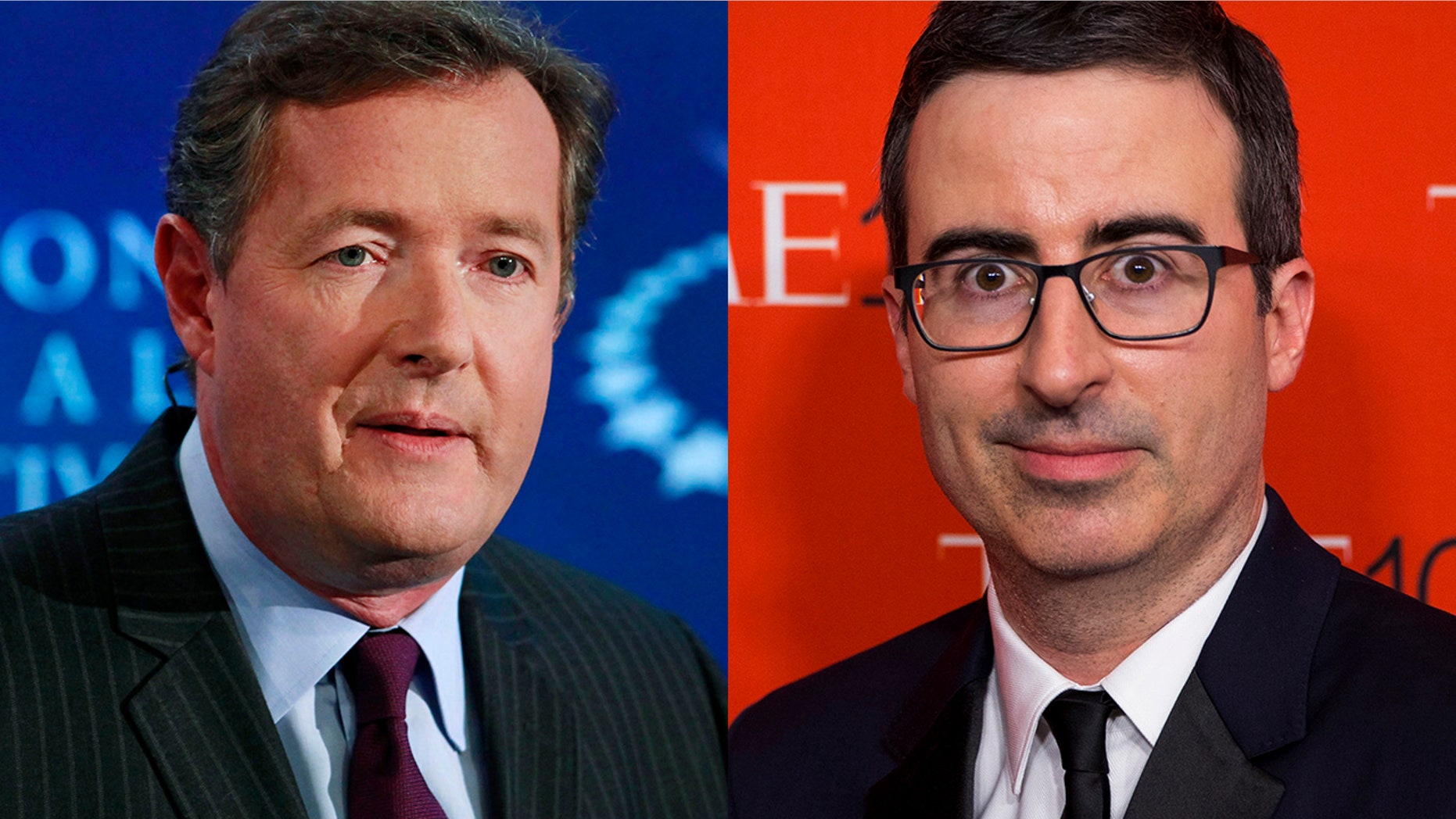 John Oliver has made an enemy out of Piers Morgan.
Morgan went after his fellow Brit on Twitter after watching Oliver's HBO show "Last Week Tonight."
"Watching John Oliver repeatedly say 'we' & 'us' when discussing America is comical. Mate, you were born in the Midlands to a pair of Liverpudlian parents & speak in a thick Brummie accent," Morgan tweeted Sunday night. "You're about as American as cricket & mushy peas, you shameless old fraud!"
Morgan's tweet did not go over well with his followers, who criticized the personality on Twitter.
Never heard of citizenship Franky?

— the Spin (@winmar2lockett) February 19, 2018
We welcome Oliver, however...and your show got canned. Hmmm...wonder why?

— Mark Coffey (@txsinatrafan) February 19, 2018
A tinge of jealousy for someone who is actually liked?

— Duane Engelhardt (@dmengel51) February 19, 2018
Morgan recently got into another feud with former ice skater Tonya Harding.
Harding and Morgan engaged in a heated exchange during an interview on "Good Morning Britain" to promote "I, Tonya" in January, and the fallen Olympian was not pleased with the outspoken host's line of questioning.
Morgan said Harding was not the victim of the infamous pipe attack against rival skater Nancy Kerrigan — Kerrigan was. Morgan said, "She (Kerrigan) had her Olympic dream shattered quite literally..."
Harding interjected, "I believe that we all...Thank you so much. I appreciate being on your show but I think I'm going to have to say good night."
Morgan replied, "You're going to end the interview because I think that Nancy Kerrigan was the victim here, not you?"
Harding danced around the question responding, "You weren't letting me finish. I think that many people are the victims of abuse every single day and can't stand up for themselves."