'Pawn' Star Says Tough Credit Helping Pawn Industry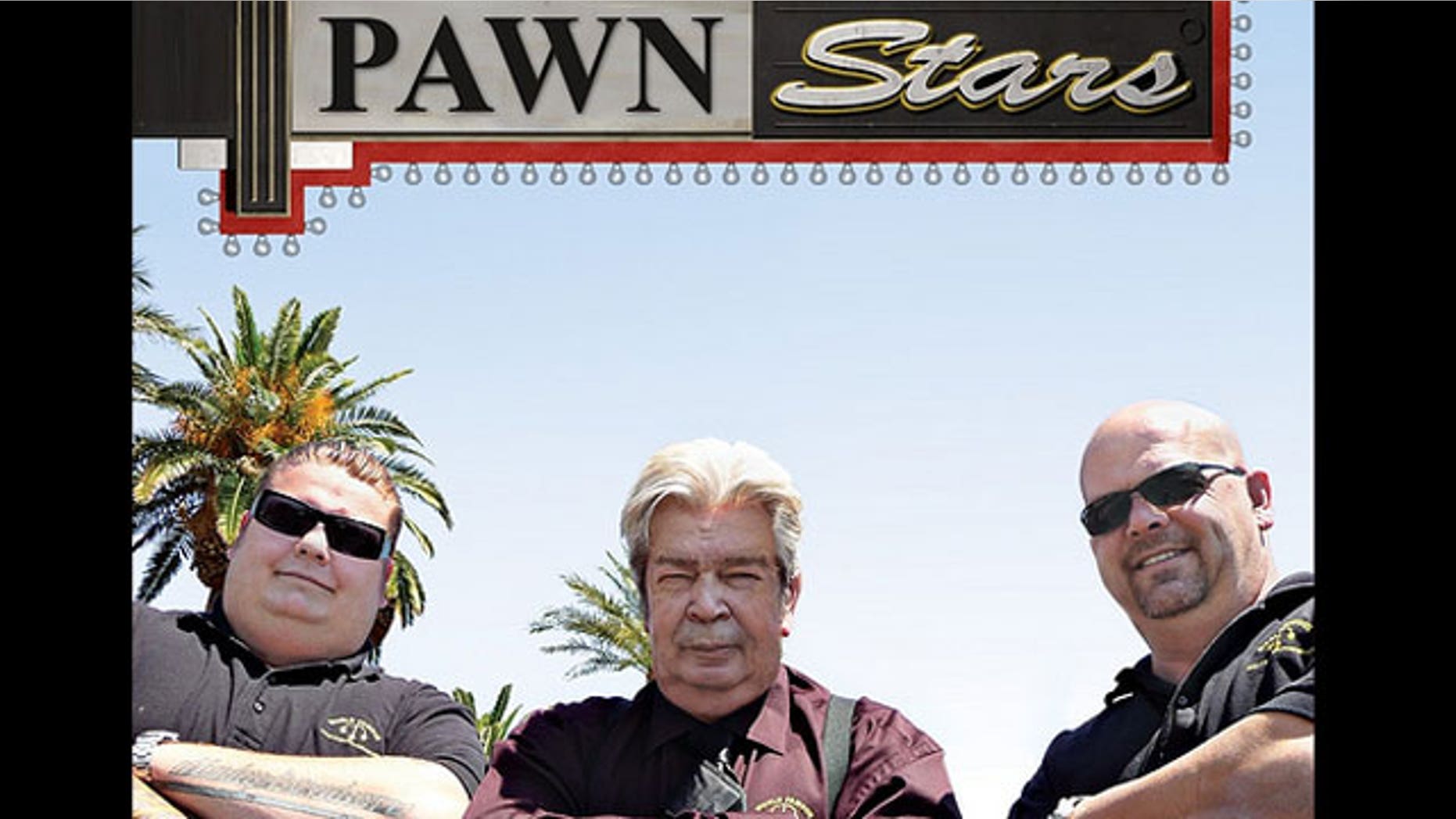 People love a good bargain, and shows about good bargains.
Audiences can't get enough of History's reality series "Pawn Stars," which details the modern day madness behind one the world's most ancient forms of trade.
"I always wanted to be a pawn broker because I always bought and sold stuff," Rick Harrison, owner of the Gold & Silver Pawn Shop in Las Vegas, and star of the leading cable series told FOX411's Pop Tarts. "(And I'm proud) that it is a good family show. I hear from moms all the time that it is the only show their whole family can watch together."
But being family-friendly does require some slight modifications.
"The most bizarre thing I ever got was some really, really erotic art – it was about 250 years old from Japan," he said. "I bought it because there is a market for it, but it's a pretty difficult sell because it's not like I'm going to display it in my store as my mom comes in and she really wouldn't approve!"
But now that Harrison is a household name in many American homes, others are trying to use his business dealings to strike up their own fifteen minutes of fame.
"My biggest pet peeve is when people come in but don't really want to sell anything; they just want to get on camera. It happens a few times a week," he said. "We chat and I end up saying, 'this item is really cool, I would love to film with it,' and they'll say, 'well, I don't want to sell it. I just want to be on TV.' It gets really annoying, I tell them that's not cool, and they won't be on TV now."
Time wasters aside, television exposure certainly has its upside.
The star pawnbroker told us that the store has now become quite the Sin City tourist attraction, bringing in a few thousand customers on a daily basis. Moreover, Harrison is also using his far-reaching platform to debunk the many negative connotations that have come to surround pawn shops over the past few decades.
"It's an odd business, but for some reason if you see something on television about a bad pawn broker, everyone thinks all pawn brokers are bad. We've been vilified by Hollywood," he said. "But back in the 1950's, pawn shops were the number one form of consumer credit in the United States."
But as a result of America's weakened economy over recent times, the pawn industry is steadily becoming stronger.
"Congress has passed a few laws that have been making it harder for people to get credit, so it is making people come back to pawn shops, which is pretty good for me," he enthused. "But my pawn shop is a lot different to most you'll see. Not every pawn shop has Picassos on the wall."
The popularity of "Pawn Stars" and the concept of showing Americans that old trash can be turned into treasure has since paved the way for a new History channel spin-off, "American Restoration," in which Rick Dale of Rick's Restorations in Vegas turns customers beloved and oddball artifacts into collectibles that look like new.
"People are passionate about this not only because of the economy but because they want something that makes them happy, a little boost, and by restoring their memory or family history I can do that," Dale told us. "People want to restore things because they want to remember themselves."
Furthermore, Dale – who is called on by a slew of stars including Christian Slater and Dick Clark to revive their goods – is trying to encourage viewers to buy U.S.-made products.
"We need to build America back up and I want to do it one piece at a time," Dale said. "You can see how these old products last through and through, and what you're buying today that isn't built here in the U.S. is poorly made."
Having brought back to life everything from beer machines and bicycles, to 1950's diners and go-karts, Dale has discovered at least one key tool he now couldn't live without.
"Nail polish remover," he added. "It strips paint. It's funny because in construction you use acetone to take paint off walls… so it is probably not good for your skin."
"Pawn Stars" airs Mondays at 10/9c, and "American Restoration" airs Fridays at 10/9c
Deidre Behar contributed to this report .