Paul McCartney returns to Abbey Road years after original Beatles' record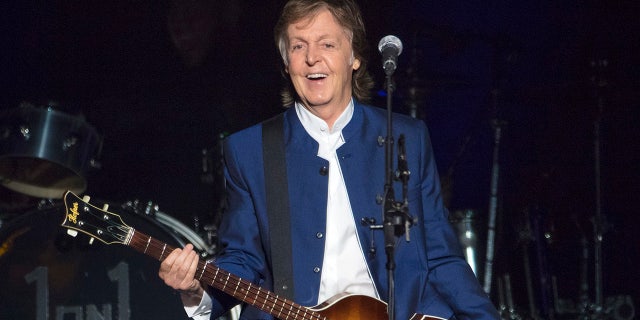 Former Beatle Paul McCartney paid a visit to his old stomping grounds this week, returning to the famed Abbey Road.
In a video posted Monday, McCartney was caught making a solo strut across the road, in an apparent hat-tip to the iconic band's 1969 record, E! News reported.
JAMES CORDEN TEARS UP DURING PAUL MCCARTNEY'S LIVERPOOL 'CARPOOL KARAOKE' VISIT
The moment was posted to McCartney's Instagram page. Mary McCartney, who is the singer-songwriter's daughter, shared a second take of the video with the caption, "Why did the Beatle cross the Abbey Road."
PAUL MCCARTNEY REVEALS KANYE WEST 'SPENT A LOT OF TIME LOOKING AT PICTURES OF KIM [KARDASHIAN]' WHILE WRITING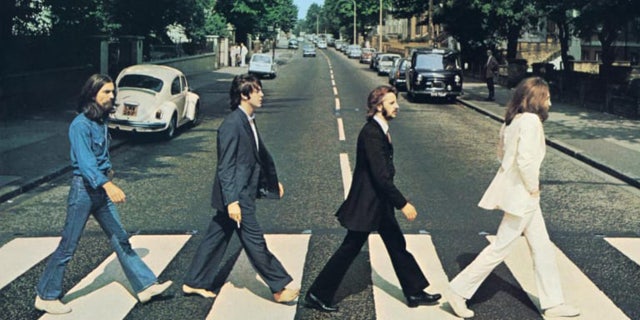 Aside from being by himself, McCartney donned a totally different attire from the nearly 50-year-old album cover. This time around, the rocker sported a white-collared shirt, maroon pants and sandals with a blazer draped over his shoulder instead of the classic dark suit and bare feet.
In the original, McCartney was also accompanied by fellow Beatles' Ringo Starr, John Lennon and George Harrison.