'Party Down South' stars want to take show to the White House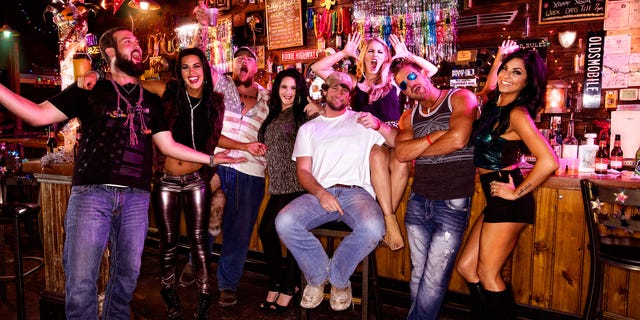 NEWYou can now listen to Fox News articles!
LOS ANGELES – The "Party Down South" era comes to an end with this the CMT show's fifth and final season, but the cast promises there will be no shortages of partying and pranks as the gang takes the party to Savannah, Georgia.
But some of them wish they could take the party to the White House, too.
"I'm not sure that the White House would like what we do," series regular Walt Windham told FOX411. "We are gonna remodel that place, they might not like the way we remodel…we're gonna put our fingerprint there."
"Just because it's Washington DC, don't mean they don't party," added co-star Mattie Breaux. "They just party at home so they don't get caught in the public eye.
"Look at Bill Clinton," Windham added. "You know he parties. He definitely parties."
Despite the show's raucous reputation, Breaux took a moment to reflect on what her time on the show has taught her.
"To accept everyone for who they are because we all have a story," she said. "Just accepting who I am as a person…you see all these people in the media, all over the world, these fashion icons—you're like man I want to look like that but then in all actuality it's so much more beautiful when you love who you are and I feel like that helped me find myself throughout the years."
"Party Down South" airs Thursday nights on CMT.