Parkland students sing 'Rent' classic at Tony Awards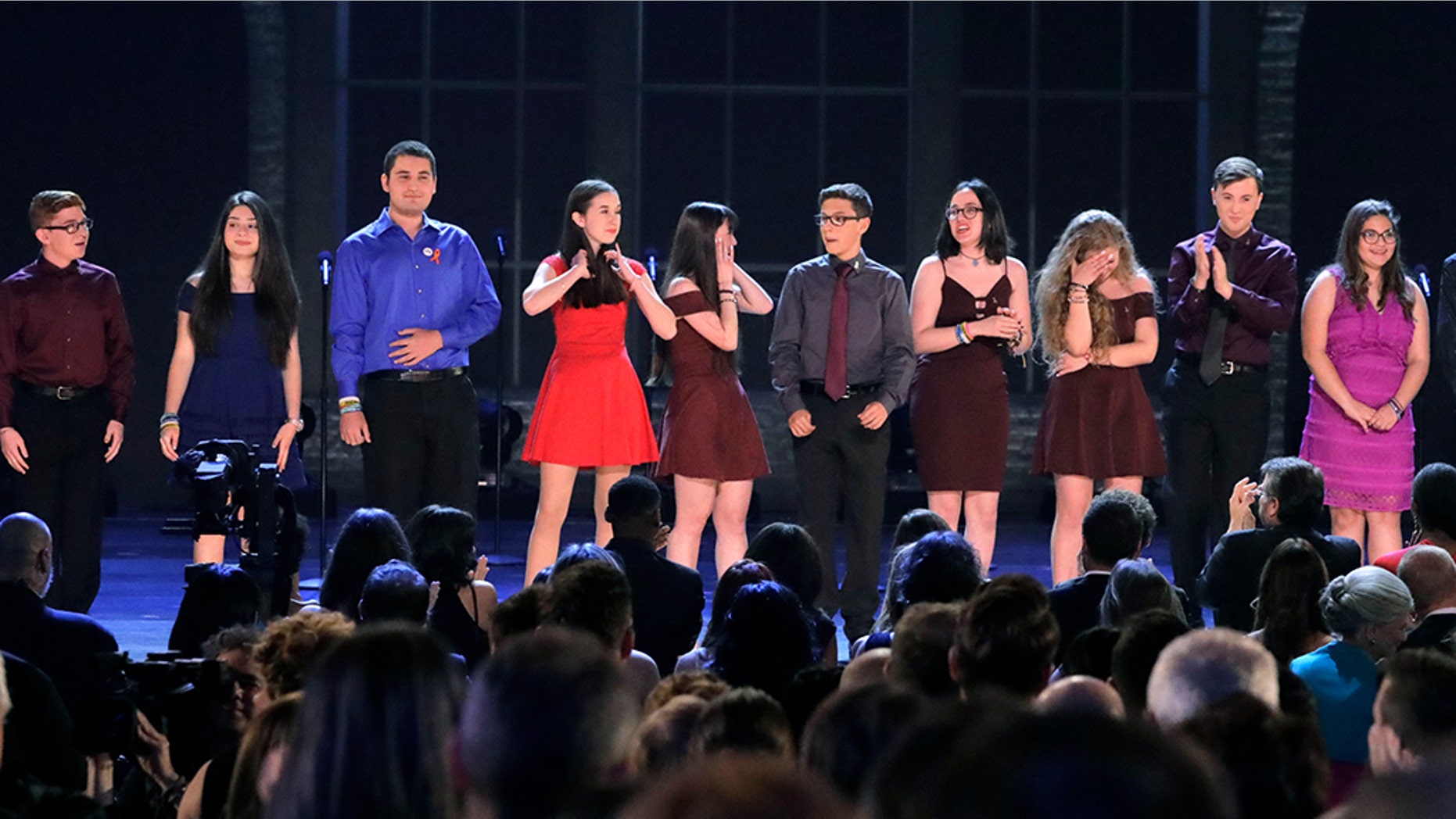 Students of Marjory Stoneman Douglas High School's drama department took the stage of The 2018 Tony Awards on Sunday night to sing "Seasons of Love" from the Tony-winning musical "Rent."
They were introduced by former "Glee" star Matthew Morrison, who recently performed a benefit concert to support victims of the tragic shooting at the Parkland, Fla. high school, Variety reported.
Their drama teacher, who supported many of the young people demanding change following the February school shooting, had just been honored from the Tony Awards stage.
Melody Herzfeld, the one-woman drama department at Stoneman Douglas, was cheered by the crowd at Radio City Music Hall.
Herzfeld saved 65 lives by barricading students into a small classroom closet on Valentine's Day when police say a former student went on a school rampage, killing 17 people.
She then later encouraged many of her pupils to lead the nationwide movement for gun reform, including organizing the March For Our Lives demonstration and the charity single "Shine."
In May, Herzfeld said: "I hope that this award will remind everyone of how vital and important arts education is to our kids. Drama, music, art, creative writing — that's how you make good citizens."
She said she just lays the foundation by insisting that honesty — onstage and off — be a guiding principle.
"These kids are so close to adulthood they can taste it, but they don't have all the responsibilities of adulthood yet. So it's important to give them a safe place where they can fail or experiment and it doesn't matter."
"I want them to feel confident enough to call out any adult, any bureaucrat, any politician, anyone, even their teacher," she added. "They need to speak truth to power."
The Associated Press contributed to this report.