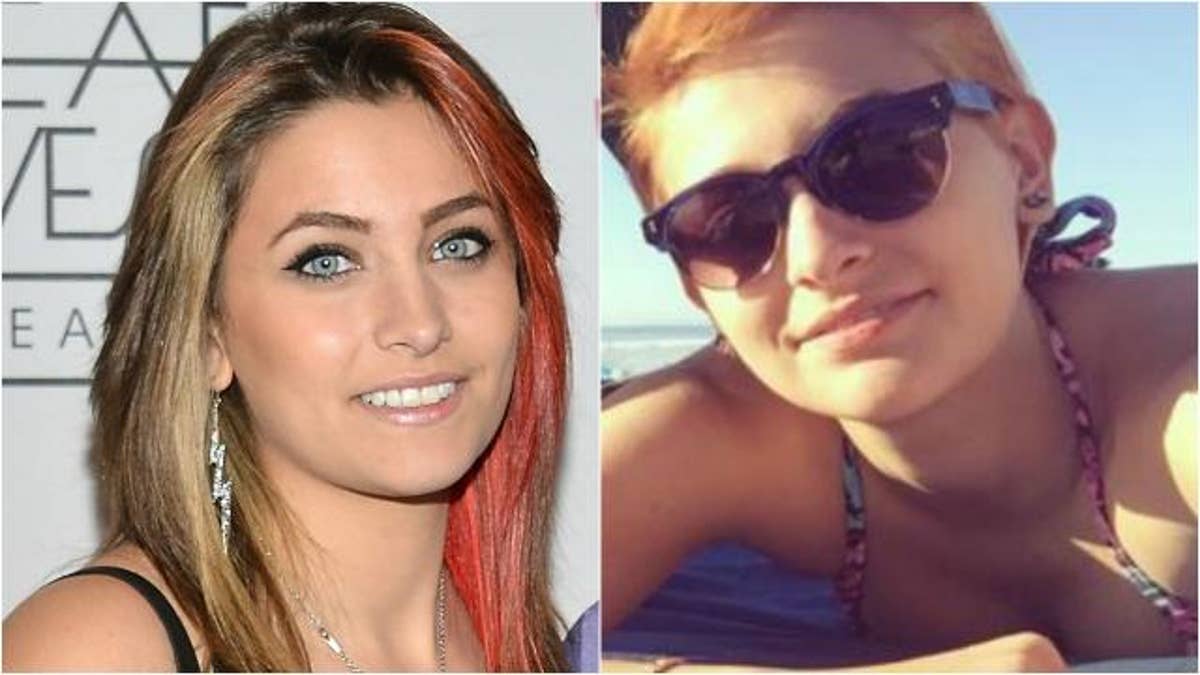 Another big look change for Paris Jackson!
Michael Jackson's 17-year-old daughter debuted a strawberry blonde pixie cut that appears to be inspired by the late David Bowie over the weekend, writing, "You gotta embrace the awkward phase from jet black to blonde where it's pretty much orange... ch ch ch ch changes."
WATCH: Paris Jackson Fires Back at Instagram Haters, Says Her Dad 'Was Ripped to Shreds': 'I Will Not Let That Happen to Me'
Since then, Paris seems to have been really feeling the new 'do! She shared a black-and-white photo of the cut, writing, "Schmiles all around."
And a beach day snap from Wednesday continues to show off her sun-kissed locks.
WATCH: Paris Jackson Sparks Marriage Rumors
It's great to see Paris in high spirits, after the late music icon's daughter had to respond to haters on Instagram whom she said harbored "ridiculous" expectations that she be more responsive on her social media accounts, as she faces her own struggles with her personal life.
"I am expected to literally sit on my a-- all day replying to comments people leave me (positive and negative)?" she wrote. "I have AA meetings to go to. Family obligations. PERSONAL obligations."