Paris Hilton opens up on #MeToo movement and marriage: 'I'm more mature'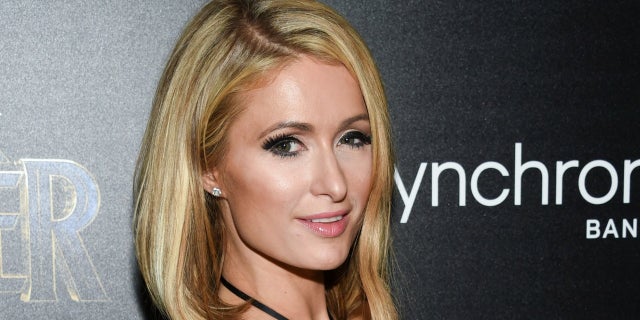 Heiress, socialite, DJ and businesswoman Paris Hilton got candid with her recently announced engagement, growing up and the #MeToo movement that has taken Hollywood by storm.
Hilton, 36, told Entertainment Weekly she was excited to get married to her fiancé, actor Chris Zylka, 32, who proposed to her earlier this year. The heiress said she and her fiancé were hoping to get married in the summer and she was looking for dresses with her sister, Nicky Hilton.
"Right now we're picking out gowns. I've had so many designers sending over sketches and hotels offering up venues and wedding planners wanting to be a part of it, so it's just a matter of picking our faves. Not sure when it will be, but it's so fun looking at dresses and venues for now," Hilton told the outlet.
PARIS HILTON ENGAGED TO CHRIS ZYLKA: 'I HAVE NEVER FELT SO HAPPY, SAFE AND LOVED'
The entrepreneur said she was ready for marriage now that she is more mature.
"I feel like this is a new point," she said. "I'm moving on to the next step of my life. I'm more mature."
Hilton also spoke about her music career and her latest music video for her song "I Need You." The singer said Zylka directed the video which made her feel more comfortable.
"I love having him behind the camera because it just makes me feel more comfortable than having some stranger behind the camera. In the shots, you can really see the whole time that I'm thinking of him and looking over at him," Hilton said.
The heiress hinted there might be children in their future and hoped to cut down her travel schedule to have a family.
PARIS HILTON EXPLAINS HOW SHE WAS PAID TO PARTY BEFORE TURNING 21
"I love being a woman entrepreneur and a businesswoman and running my empire, so I'm always going to be doing that, but I also want to start a family soon," Hilton said. "I think it's important to not travel as much, because when you're traveling 250 days a year and you have a family, it's too much."
When asked about the #MeToo movement that has rocked the entertainment world, Hilton said she welcomed it and said it was a "great thing."
"I love what's happening right now with the #MeToo movement and all of these women coming together and really making these men accountable for their actions, because it's not right what people are doing," Hilton said. "It's a great thing for everyone to come and scare these people from doing it. I think men in this industry have taken advantage of women for so many years."