Pamela Anderson describes 'romantic kind of connection' with Julian Assange
Former Playboy centerfold and "Baywatch" star Pamela Anderson spoke out about her "romantic" relationship with WikiLeaks founder Julian Assange.
"He's definitely an interesting person, and there's definitely a romantic kind of connection 'cause it's a romantic struggle," she told Harvey Levin on "OBJECTified", which aired Sunday night on Fox News.
She added: "We have this closeness … he's not close to people like he is to me."
Calling him imperfect and one of her favorite people, she noted: "I have a real personal relationship with him."
Anderson said she originally met him to figure out "how I could be more effective as an activist."
Together she said they plan to make the world a better place. "We want to help create career activists," Anderson told Fox News. "We're going to choose ten activists a year for ten years and pay their salaries no matter where they are in the world. It'll be very diverse, too. It won't just be, you know, more digital."
Anderson has made several visits to Assange at the Ecuadorian embassy in London, where the Australian has remained in legal limbo since 2012, as Fox News previously reported.
Noting their initial meeting, she told Fox News: "I brought him some vegan food, and now it's a tradition that I bring him vegan food every time I see him, and I see him a lot."
She said together they have deep chats about all aspects of life: they talk about everything from the Bible to animal rights, "and last time he started talking about jealousy."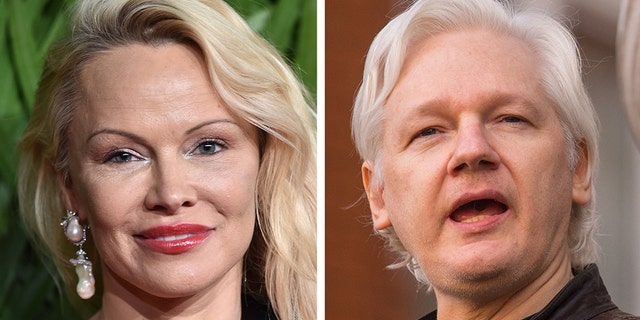 In March, after Ecuador announced it had revoked Assange's visitor privileges and Internet access, Anderson told the New York Post she was "deeply concerned about his health and well-being" and said he was undergoing "a slow, painful death [at] the hands of the U.S. [and] U.K."
U.S. intelligence agencies have concluded that WikiLeaks coordinated with Russian intelligence to release hacked emails from the Democratic National Committee during the 2016 election campaign. In April 2017, Attorney General Jeff Sessions told reporters that arresting Assange was "a priority" for the Justice Department.