'Orange Is the New Black' star Michael Harney on playing 'bad' guys but keeping God close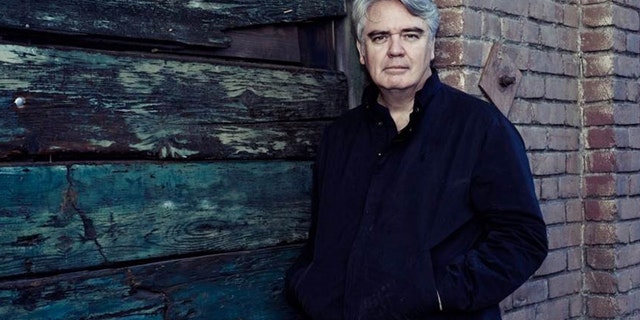 NEWYou can now listen to Fox News articles!
Michael Harney is best known for his roles on "Deadwood" as the drunkard Steve Fields and Det. Mike Roberts on "NYPD Blue." He now stars in "Orange Is the New Black" on Netflix as corrections officer Sam Healy.
The veteran actor has often portrayed questionable characters with checkered pasts, drawing from his own personal life experiences as a self-described "hellraiser" in his early years.
"Quite frankly, I'm f***ed up, everybody is. Part of what I do in creating these characters is to unveil that," Harney told FOX411. "Even when I do roles that are really profoundly abusive like I would say in 'Deadwood' -- there's a guy who's a breeding ground for ignorance and hurtful behavior -- the fact that people are so taken aback by that is a good thing because they're looking at themselves and there's a part of me in there too. I don't want stuff that's compromising to me as a person but as long as it has a pathway to redemption and has meaning, there's something solid in that in terms of the way I experience it."
The Bronx, New York native had a long path to his own redemption, he said. Harney admitted spending most of his first twenty years "getting loaded at bars" and "doing drugs." It wasn't until a fated ride on the Long Island Railroad to his maintenance job at the World Trade Center did he finally realize it wasn't a high he was chasing, rather it was God.
"I was a pretty wild kid and I probably lived 48 years in my first 20," he recalled. "But I always seemed to have a true line of faith for some reason. I would get loaded and start talking about the Lord in bars.
"I remember going on the train to work and I was reading the St. Francis prayer and it was then that I realized my compulsion to drink and get loaded was gone," said. "That was a real benchmark experience for me in terms of my faith. I had a new pair of glasses as we say. I really began living on grace."
Since that train ride, Harney has tried to live his life for God and one way he's able to stay on that path knowing that God doesn't judge him.
"Jesus to me is so beautiful because he never judged anybody. First of all, the apostles were all fisherman and they were probably cursing, Paul was a murderer and Mary Magdalene a hooker," said Harney. "[Jesus] hung out with real people. He wasn't saying, 'I'm only going to pick you because you're a dedicated member of your synagogue,' or 'you're really one of the major developers in your mosque.' He was saying, 'I'm here for everybody.'"
While Harney identifies with the Jesuits, he believes "there are many roads" to religion and that "God is not necessarily a respecter of religions.
Just like in the regular world where people practice different religions, so too in Hollywood does one find the same variety, says Harney.
"If somebody's not being kind to you, it probably has to do with the interpersonal dynamics that you share with that individual, it doesn't have anything to do with the group we call 'Hollywood,'" Harney said. "There's a lot of good people in Hollywood with different faiths, beliefs -- it's just a plethora of different experiences."
Faith & Fame is a regular column exploring how a strong belief system helps some performers navigate the pitfalls of the entertainment industry.
Follow Sasha Bogursky on Twitter @SashaFB.