Oprah lands interview with Lindsay Lohan, report says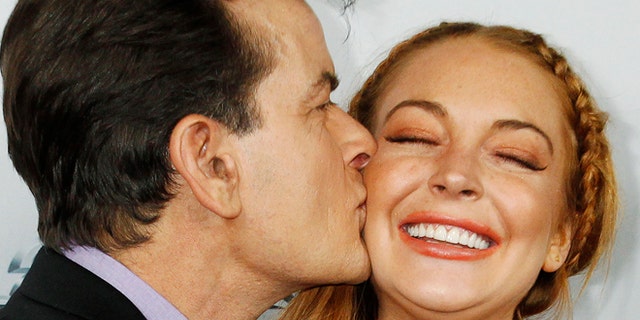 Oprah Winfrey's Own network has landed a highly coveted interview with troubled starlet Lindsay Lohan, who is currently serving a 90-day court-ordered stint in a rehab facility.
Entertainment Weekly reports that Oprah's network also signed the "Parent Trap" star to tape an eight-episode docu-series as she works on her career.
The report was confirmed by an OWN spokesperson, the magazine said.
Lohan seemed to be making progress in her court-ordered rehab, FOX411's Pop Tarts column has learned that the actress endured "several problems" while in lock down at California's Betty Ford clinic, and will now be getting help elsewhere.
Sources close to the situation tell us the District Attorney approved the change earlier this week, and on Thursday Lohan was being relocated to Cliffside Malibu.
In March, Lohan pleaded no contest to misdemeanor charges stemming from the June 2012 car accident; reckless driving and providing false information to a police officer. She was sentenced to 90 days in a lock down rehabilitation center, 30 days of community service, and 18 months of mandated psychotherapy.