On the set of 'Nashville': Can Deacon and Teddy get along?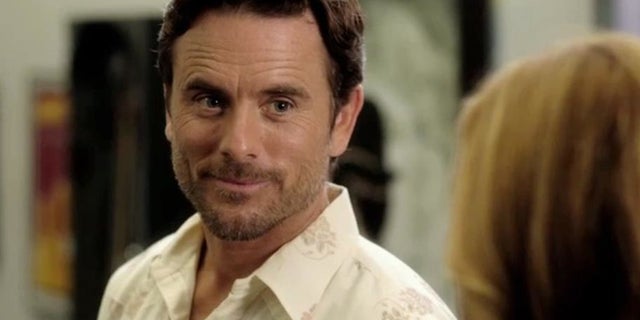 Nashville's Teddy and Peggy will be walking down the aisle this week, but the honeymoon could be over before it's even begun.
"Unfortunately, I don't know how it's going to work out, [but] probably not too well," Eric Close tells TVGuide.com in the video interview below. (Perhaps he's referring to this.)
On the Set of Nashville: Deacon's upcoming duet with his daughter is a "major step forward"
As if the Conrad family didn't have enough to deal with between the divorce, and Teddy and Peggy's (Kimberly Williams-Paisley) quick engagement, Teddy also learned that Maddie (Lennon Stella) isn't his biological daughter. Of all the possible baby daddies, the last person Teddy wants it to be is Deacon (Charles Esten). "Teddy would prefer that Deacon doesn't have any part of this relationship, but he's got to find a way to deal with it," Close says. "In the beginning, it definitely put a strain on his relationship with his daughter, but he's trying his best to make that work ... it's up and down."
Watch below for more:
For more of our video interviews from the set of Nashville, head here.
Nashville airs on Wednesdays at 10/9c on ABC.