Oliver Stone Meets With Venezuela's Nicolas Maduro, Said To Be Making Hugo Chávez Biopic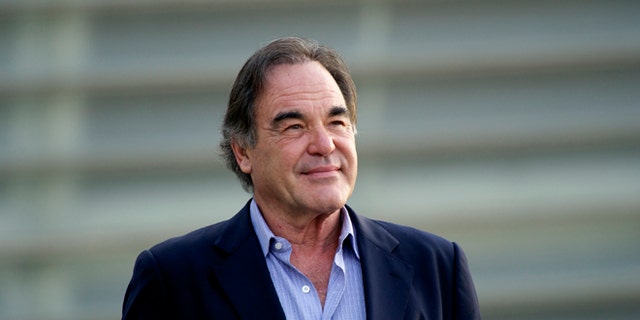 Controversial film director Oliver Stone was in Venezuela this week to promote his TV documentary, "The Untold History of the United States," and he met with President Nicolás Maduro. During the trip, the Venezuelan media reported that Stone intends to make a movie about late Venezuelan leader, Hugo Chávez.
The director of "Born on the Fourth of July," "Natural Born Killers" and "Platoon" did not comment on the reports, but the country's communication and information minister, Delcy Rodríguez, tweeted an apparent confirmation. "Oliver Stone came to our country to film a movie about the 'giant' Chávez," Rodríguez wrote.
Stone, a three-time Oscar winner, gave Maduro a copy of "Untold Story" and a signed poster. A longtime friend of Chávez, Stone interviewed him in 2009 for the documentary "Al Sur de la Frontera" ("South of the Border"), in which Stone was expressly critical of the American government's hostility to the Venezuelan strongman.
Through interviews with Chávez and the leaders of Argentina, Brazil, Bolivia and Ecuador, the film presented an extremely sympathetic portrait of Chávez, interspersed with fragments of negative media coverage and critical comments by U.S. officials.
Critics dismissed the film as one-sided propaganda, since it did not include any statements from opposition members nor did it address Chávez's bitter relationship with the Venezuelan media.
Despite his strained relations with the U.S. government, Chávez liked to host Hollywood celebrities, including actors Sean Penn, Danny Glover, Tim Robbins and Kevin Spacey, and often took pleasure in describing scenes from American films druing televised speeches.
Stone has made many overtly political films, including ones about Latin America ("Salvador") and three that center around U.S. presidents – "JFK," "Nixon" and "W.," an unflattering portrait of former US president George W. Bush.
Follow us on twitter.com/foxnewslatino
Like us at facebook.com/foxnewslatino