'Office' star John Krasinski would 'love' to see a reboot but hasn't gotten a call about it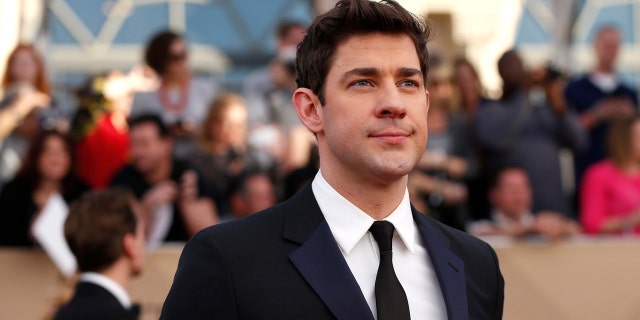 NEWYou can now listen to Fox News articles!
John Krasinski is ready for Jim and the rest of the "The Office" gang to make a comeback.
"Oh my God, are you kidding? I'd love to get that gang back together," the actor said on Monday's episode of "Ellen."
The show, which originally starred Krasinski, Steve Carrell, Mindy Kaling and Jenna Fischer, has been rumored to be making a TV comeback.
But not all of the castmates from the hit series have been informed about the buzzed about rumor.
"I did hear that, on the Internet," the actor who played Jim on the show said when Ellen DeGeneres asked him about the rumored reboot. "Guess who didn't get a call? Me.
"What does that say?" he mused. "NBC is like 'You know who didn't like? Jim.'"
Krasinski feigned tears and rushed DeGeneres, "Go to commercial."
He isn't the only star to say he's unaware of the reported revival.
"I don't know anything about 'The Office' revival," Fischer admitted back in January at the Television Critics Association's Winter Press Tour. "I know as much as anyone else."
As for whether she'd return as Pam, she said she hasn't been asked.
"I think that's for networks to figure out if I were to be asked, but I haven't been approached about it, I don't want to think about it," she said but clarified her love for her original 'Office' character.
"But I love Pam. Oh my God I love Pam."
Currently, Fischer stars in ABC's new series "Splitting Up Together" and Clint Eastwood's action flick "15:17 to Paris."
Reports that NBC is looking to revive the popular series for a limited run began in December and have also stated star Steve Carrell doesn't plan to participate. "The Office" ran from 2005 to 2013.
Fox News' Leora Arnowitz contributed to this report.