O.J. Simpson's reported role in Sacha Baron Cohen movie sparks outrage
Sacha Baron Cohen has sparked outrage after a new report claimed he paid O.J. Simpson more than $20,000 for an appearance in his upcoming movie.
The prankster is known for his outrageous stunts, however, his hiring of Simpson was deemed inappropriate by some in the social media universe and by the families of Nicole Brown Simpson and Ron Goldman. Simpson was acquitted of their murders in 1995.
A lawyer for Goldman's father, Fred, told Fox News, "Paying money, cash no less, in secret to O.J. Simpson is 100 percent unadulterated sleaze...This is nuts. O.J. is eternally beyond redemption or forgiveness, but putting money in the hands of another is penance by other means. If [Cohen's] movie is O.J.'s pot of gold, send us the check."
Brown's sister Tanya Brown told the Daily Mail, "Nicole and Ron are two human beings who were brutally murdered. This is not a joke, nor is it entertainment."
People are so far over the deep end...we accept killers like OJ Simpson making a movie and actually paying the slime and worry about Peter Rabbit. Get a Life!!

— Dottie Eldred (@DottieEldred3) February 12, 2018
So Hollywood is making a movie about a murderer and the murderer will play himself. OJ Simpson! 20,000 is what he will make? I call BS the 20k is so that the family of the murdered cannot collect from a court settlement. He's actually getting paid cash!

— #MAGADON (@CAPTGP) February 12, 2018
Not funny, Sasha Baron Cohen. You've always been a complete jackass.
But now that you've just paid $20k to the double murderer OJ Simpson & put him in a film, you have achieved a new low on the scumbag meter.
I hope you get sued.

— Curtain Call 🇺🇸🎗 (@jake_scofield) February 12, 2018
Cohen did not return repeated calls and emails seeking comment.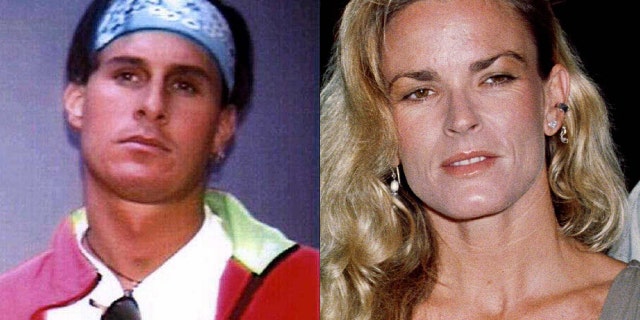 Simpson was acquitted of the 1994 murders of his ex-wife and her friend Ron Goldman but a civil court jury found him liable and ordered him to pay the Goldman's $33.5 million, which has more than doubled over two decades.
According to the Daily Mail, Cohen paid the disgraced football pro to appear in his movie.
Simpson told the outlet of Cohen, "I know him well. I met him. Nice guy."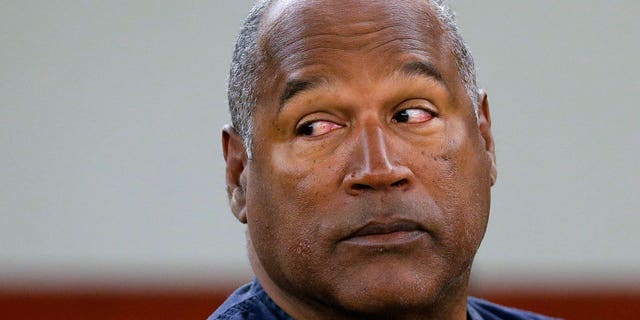 He declined to comment on whether he was paid or not for the rumored role.
Following his '95 acquittal, Simpson was convicted of armed robbery and assault for leading five men, two with guns, into a Las Vegas casino hotel in September 2007 in an ill-conceived effort to confront two sports collectibles dealers over what he claimed was his property. He served nine years in a Nevada prison for the crimes and was released on Oct. 1, 2017.
Following his release, he was spotted out and about in Las Vegas and banned from The Cosmopolitan Hotel following an incident in November.
The Associated Press contributed to this report.