Nikki Reed says Ian Somerhalder 'threw out all my birth control pills'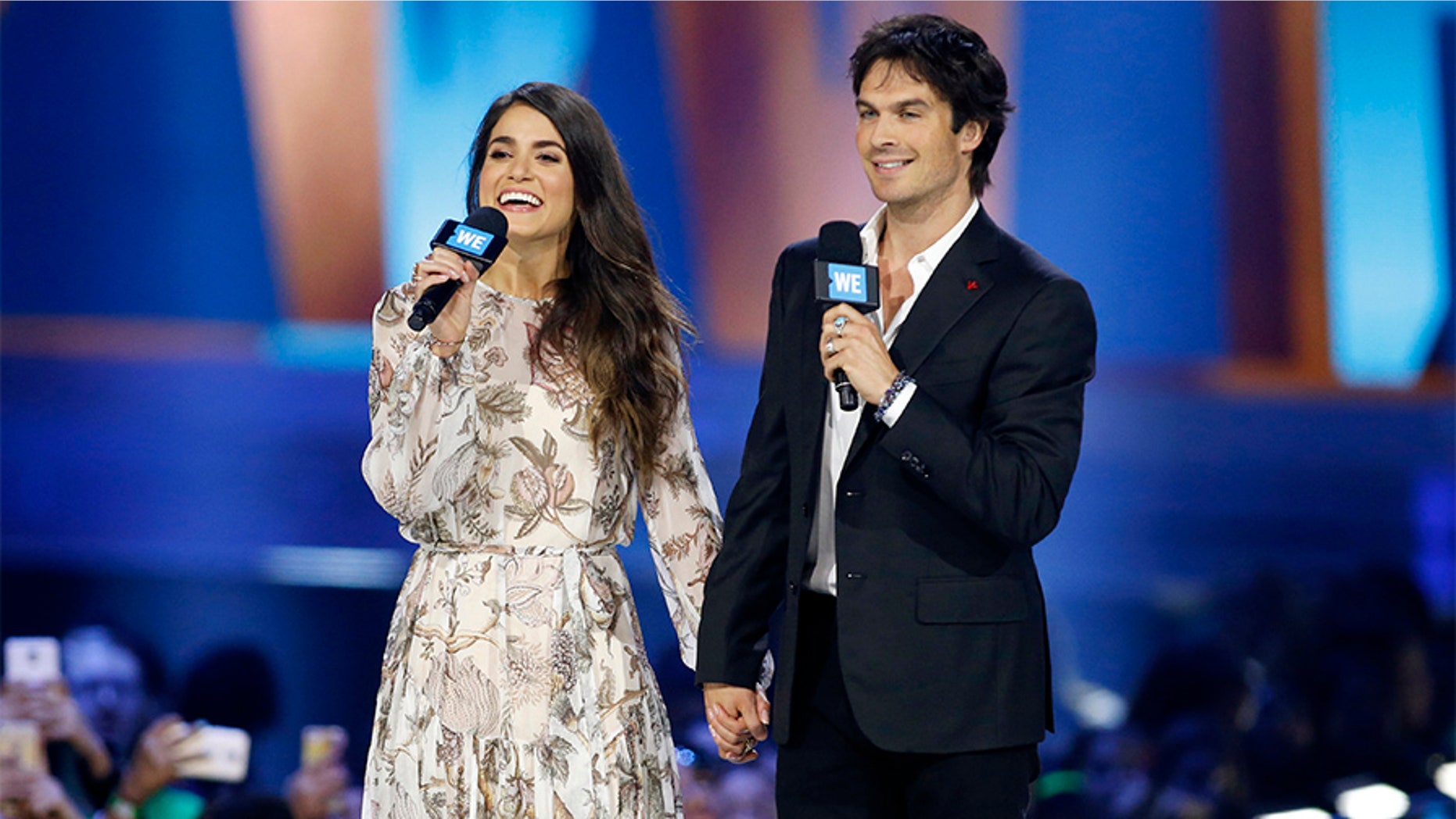 When it came time to start a family with his wife Nikki Reed, Ian Somerhalder didn't think twice about it.
"[He] threw out all my birth control pills!" the "Twilight" star told Dr. Berlin's Informed Pregnancy podcast Thursday.
The "Vampire Diaries" actor said he and the 29-year-old were ready for children.
"We decided that we wanted to have children together, and it was just time," the 38-year-old explained. "But unbeknownst to poor Nikki, she didn't realize that I was going to go in her purse and take out her birth control. By the way, it was the beginning of the pack, so I had to pop all those suckers out."
Somerhalder revealed he has a six-minute video of Reed "freaking out" as he flushed the pills down the toilet.
"Actually, now thinking about it, I guess I kind of decided [to start a family]," he said.
The couple welcomed their first child, a daughter name Bodhi, on July 25. Reed shared that she had trouble deciding between a home or hospital delivery.
"The birth that I always wanted was a home birth with no lights, no one talking, no intervention of any kind," she said. "I wanted to be peaceful, quiet, alone."
Reed later admitted she chose to give birth in a hospital.