Nicole Richie's talks about new reality show "Candidly Nicole"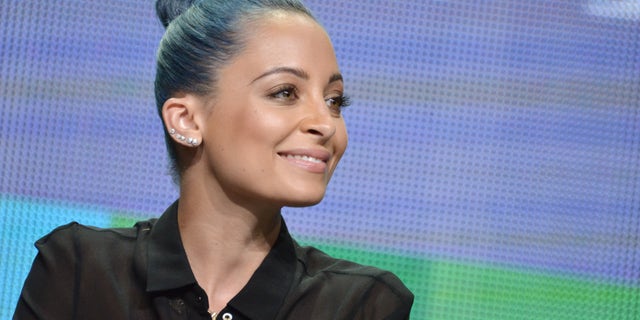 Nicole Richie is going back to reality.
The former star of "The Simple Life" with her childhood bestie Paris Hilton headlines her own show "Candidly Nicole" debuting July 17 on VH1.
The eight 30-minute episodes are based on Richie's AOL online web series of the same name. Richie created the show and is an executive producer, calling the shots in a way she never did during the five-year run of "The Simple Life" early in the last decade or as a mentor on "Fashion Star."
"This is the most in control and empowered I have ever felt in my entire career," Richie told the summer TV critics' meeting on Friday. "Doing a web series for me, was the best way to do this show. Doing it on the web was a very safe way to see if people are even interested. It turned out that people did (want to watch)."
The 32-year-old designer, who runs her House of Harlow 1960 fashion line, includes her singer-father Lionel Richie and her 15-year-old stepsister Sofia in the new project.
"My dad is on the show because he's desperate and a celebrity and cannot stay away from the camera," Richie deadpanned.
Not appearing is her husband, Good Charlotte singer Joel Madden, and their young son and daughter.
Richie showcases the outspoken and comedic persona she first displayed on "The Simple Life" and exhibits to her 4 million Twitter followers.
"I'm definitely the butt of the joke in this one, too, and that is a space I'm comfortable in," she said. "It's a tongue firmly planted in cheek, very fun type of show."
Richie's initial foray into reality TV left the public with a sometimes less than generous perception of her.
"I'm obviously a genius," she said, joking about her image. "Some people think I'm funny and some people don't. You can't really please everybody."