Nicole Kidman hopes every day she is pregnant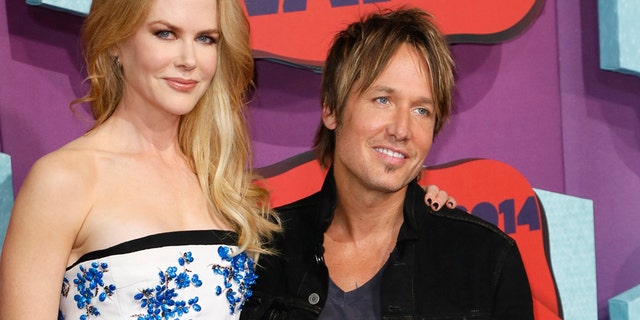 Keith Urban and Nicole Kidman already have two little girls, but the actress admits she'd love to have more.
Kidman, 47, told an Australian radio show she's walked a difficult road when it comes to conceiving, but says she's still hopeful she'll become pregnant again. In fact, the "Before I Go" star says she always feels the anticipation that she might be expecting again.
"I mean, I hope every month that I'm pregnant, so there we go. But I never am," she admits. "I would be jumping for joy if I was. It won't happen. No! I'm 47, it won't happen."
Follow @FOX411Country for the latest in country music news
Despite her prior trouble getting pregnant, the actress remains optimistic, looking to the stories of other women who have conceived later in life to keep her outlook positive.
"Well, my grandmother had her last baby at 49," Kidman shares, "so, you never know."
As he's explained before, Urban tries to schedule his tour dates so he's not gone from his family for too long at one time. In speaking to the radio show, Kidman shared that they're even bringing that time down now,so hopefully that will give them more opportunity to try for another baby.
"Seven days now," she dishes.
Kidman and Urban have two daughters, Sunday Rose and Faith Margaret, the younger of whom was born via surrogate. Both of the actresses children from her previous marriage to Tom Cruise were adopted.
Keith Urban is a headliner for the 2015 Taste of Country Music Festival next June.
Best of Country Music in 2014 (So Far)
[youtube jaoMIU1rQvc]