Nicole Kidman clarifies comments on how her marriage to Tom Cruise kept her from being sexually harassed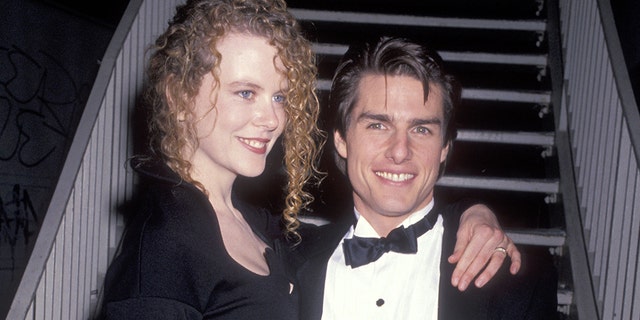 Nicole Kidman is explaining her recent viral quotes about how being married to Tom Cruise in her 20s protected her from sexual harassment.
The 51-year-old actress appeared on the "Today" show on Monday, where she further explained that being married at 23 (while Cruise was 28) gave her a different experience than most women at that age.
"I'm saying because I was married at 23 years old, I wasn't going to parties, or I wasn't going out a lot," she told "Today" co-anchors Hoda Kotb and Savannah Guthrie.
"I was pretty much at home. I had my first child at 25 and I was married. I was in a family so, my sense of being in the world was I was working or I was at home."
Nicole Kidman Transforms Into a Hellbent Cop in First Trailer for 'Destroyer'
In a New York magazine article earlier this month, Kidman opened up about one aspect of her marriage to Cruise, writing, "I got married very young, but it definitely wasn't power for me -- it was protection."
"I married for love, but being married to an extremely powerful man kept me from being sexually harassed," she continued. "I would work, but I was still very much cocooned. So when I came out of it at 32, 33, it's almost like I had to grow up."
Kidman didn't backtrack on the quote on Monday, noting, "I think when you're married to a very powerful man, I mean, I'm not in a male's mind but .... when I said protection, I think there's almost like a barrier a lot of women don't have -- that a lot of people in the world don't have."
Nicole Kidman Says Being Married to Tom Cruise Kept Her From Being Sexually Harassed
Kidman and Cruise divorced in 2001 after more than a decade of marriage. The pair shares two adopted kids together -- 25-year-old Isabella and 23-year-old Connor.
These days, the Oscar-winning actress is happily married to country superstar Keith Urban. The couple has two daughters together, 10-year-old Sunday and 7-year-old-Faith.
Keith Urban and Nicole Kidman Team Up for Sweet 'Female' Duet
"I also don't like discussing exes and all of that because I'm married," Kidman notes. "I'm very happily married. I have two little girls and I think it's almost disrespectful, one, to Tom, and disrespectful to Keith, so I try to stay in the here and now."
Meanwhile, Kidman and 50-year-old Urban have never been shy about packing on the PDA. In May, they shared a passionate kiss onstage at Lincoln Center's American Songbook Gala in New York City.