Nic Cage Caught Flipping Out: Who Is the Angriest Celeb?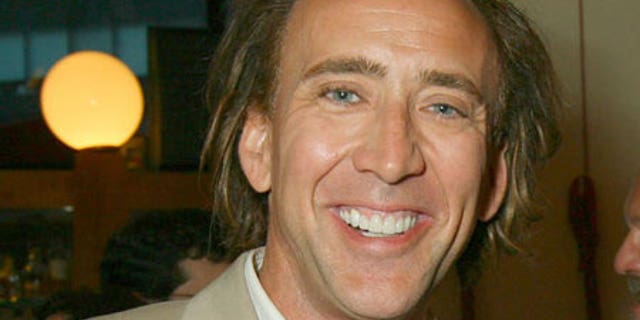 Nicolas Cage has always been a weird celebrity.
He named his son Kal El, after Superman.
The "National Treasure" actor reportedly bought himself a 9-foot tall pyramid-shaped tomb to live in -- when he's dead.
But he keeps getting weirder.
Cage, 46, was videotaped on Sunday yelling at unknown people for unknown reasons in Romania -- and it sounds like something out of a movie script.
SODAHEAD SLIDESHOW: See the angriest celebrities.
"I'm going to get in that car and walk away. Otherwise, if you want to kill me, go for it, brothers!" the Oscar-winner yells.
"I'll f---ing die because of honor," he continues. "I'll f---ing die right now."
Watch it here, if you dare.
Though Cage started to walk away, he returns, shouting, "Respect him as you'd respect me."
According to the New York Daily News, Cage was outside a nightclub in Bucharest, where he's filming "Ghost Rider: Spirit of Vengeance."
Cage is not the only star who needs some serious anger management therapy. From Cage to Mel Gibson to Christian Bale, who do you think is the angriest celeb?