New York Times slams NBC News over Redskins cheerleader scandal after 'Today' questions reporting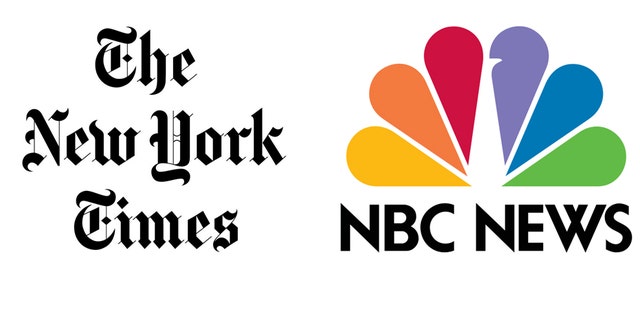 The New York Times and NBC's "Today" show are in a feud between elite liberal media organizations over a Gray Lady report that Washington Redskins cheerleaders were treated inappropriately during a 2013 trip to Costa Rica for a calendar shoot.
The NBC morning show welcomed two former Redskins cheerleaders on Friday who wanted to dispute the Times bombshell that cheerleaders were put in an uncomfortable position on the trip that allegedly included topless photo shoots and being forced to accompany men to a night club.
Former cheerleader and team captain Charo Bishop, who was on the trip to Costa Rica, told "Today" that the allegations that women were forced to pose topless are "just simply not true."
"All optional. Voluntarily. Some girls were excited to do those things," Bishop said. "In terms of being an escort, that was never a perception I had. I think that being friendly and receptive and welcoming to sponsors is completely different than being an escort."
Another former cheerleading captain who attended the Costa Rica trip, Rachel Gill, told the morning show that terms such as "pimped out" and "escort" need to stop.
"It's absolutely not what happened," she said.
The Times didn't appreciate NBC allowing their story to be disputed without an opportunity to respond and took to Twitter to express frustration with the Peacock Network.
".@todayshow, we would've appreciated the opportunity to respond to criticism of our journalism, especially after booking Juliet Macur (who broke the story) to appear on your show & then canceling her," The Times' communications department tweeted with a link to the original report.
The Times also accused NBC of canceling a scheduled appearance by the reporter who broke the story. NBC did not respond to request for comment.
On Wednesday, The Times reported that three dozen cheerleaders made the trip to Occidental Grand Papagayo, an adults-only resort, for the photo shoot and were forced to pose topless and wear body paint. The near-nude photos were never published, the news organization reported.
The Redskins had also invited sponsors – all male – to the photo shoot, and nine of the cheerleaders were chosen to act as personal escorts to a nightclub later that night, The Times reported.
"They weren't putting a gun to our heads, but it was mandatory for us to go," one cheerleader, who spoke on condition of anonymity, told the newspaper. "We weren't asked, we were told. Other girls were devastated because we knew exactly what she was doing."
The cheerleaders felt as though the arrangement was equivalent to being pimped out, though going to the club with the men didn't involve having sex with them, the newspaper reported. The cheerleaders alleged that their director, Stephanie Jojokian, demanded that they go, though it wasn't part of their job. The cheerleaders weren't paid anything aside from cost of the trip, meals and lodging, the Redskins organization told The Times.
"It's just not right to send cheerleaders out with strange men when some of the girls clearly don't want to go," one cheerleader, who was at the club, told The Times. "But unfortunately, I feel like it won't change until something terrible happens, like a girl is assaulted in some way, or raped. I think teams will start paying attention to this only when it's too late."
The Redskins didn't address the allegations in an initial statement to the Times. However, team President Bruce Allen issued a statement Thursday saying the team was "very concerned by the allegations in the report."
"Based on the dialogue we've had with a number of current and former cheerleaders over the past 48 hours, we've heard very different first-hand that directly contradict many of the details of the ... article," Allen said. "I can promise that once we have completed looking into this matter, if it is revealed that any of our employees acted inappropriately, those employees will face significant repercussions."
Both Gill and Bishop were asked by the Redskins to speak to NBC on behalf of the team, the network reported.
Fox News' Ryan Gaydos contributed to this report.