New 'Ant-Man' trailer promises lots of action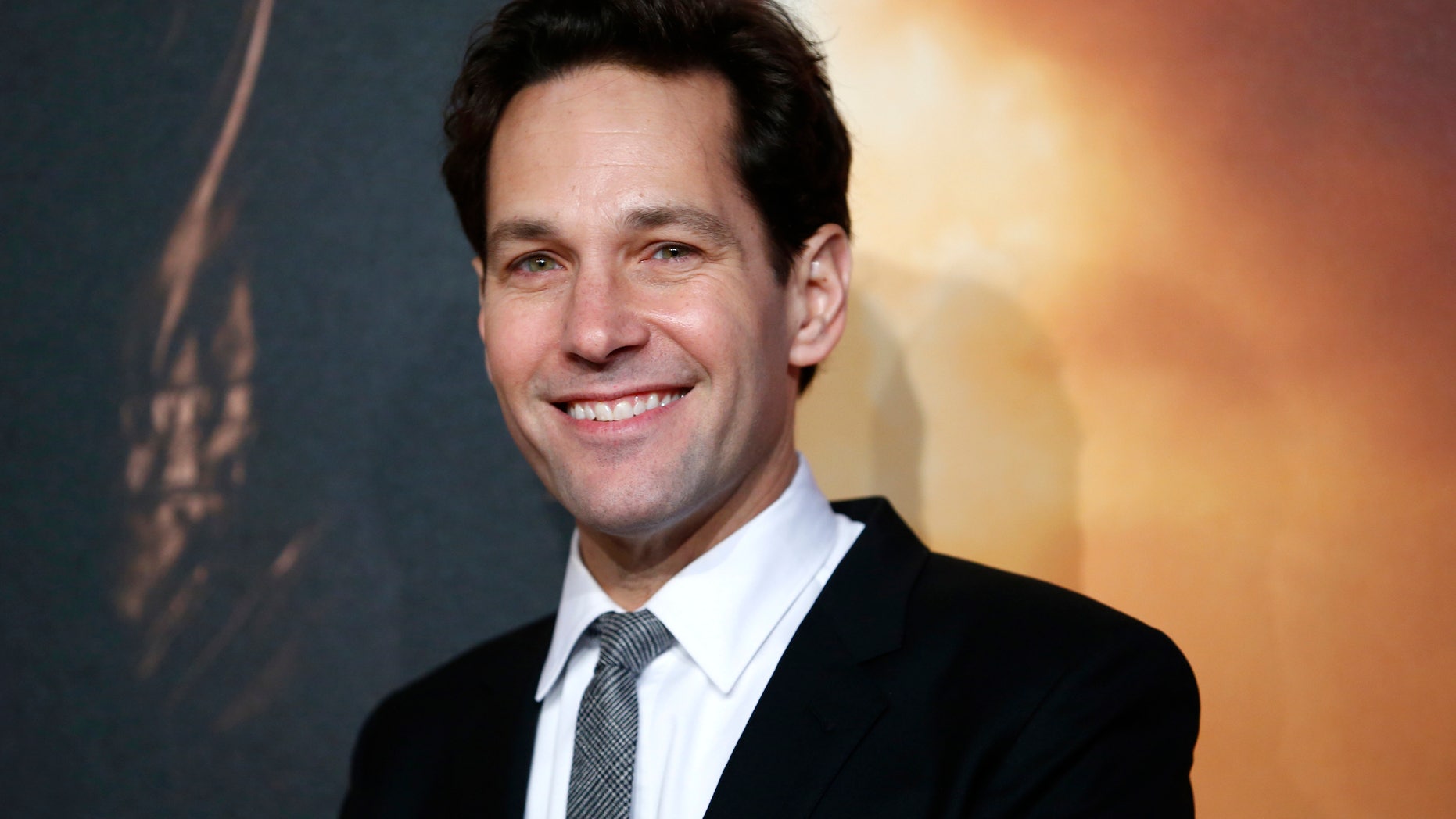 A new, full "Ant-Man" trailer – the action-packed version that you have been waiting for – just screened for select press in a massive theater on the Walt Disney Studios lot. We were lucky enough to see it. Do you want to know what was shown? Of course you do! Let me break it down.
At the end of the press conference on behalf of Marvel's "The Avengers: Age of Ultron," Marvel President Kevin Feige surprised gathered journalists with a 3D screening of a new "Ant-Man" trailer that will be online on Monday, and attached to "Ultron" prints on May 1. Unlike the initial teaser trailer, this one has a lot more footage of Paul Rudd's hero in action. But it starts by establishing Corey Stoll's Darren Cross as the clear-cut villain. At the beginning of the trailer, he is explaining how the "ant-man" technology can create a soldier who is the size of an insect. He calls it the perfect weapon.
News: 'Ant-Man' teaser trailer is dramatic and awesome
In subsequent scenes, Hank Pym (Michael Douglas) and his daughter, Hope Van Dyne (Evangeline Lilly), discuss the tech that Cross has stolen from them, and scheme to get it back. They hatch a plan involving the assistance of Scott Lang (Paul Rudd), a former thief who – it is made very clear – used to be very good at breaking into places and stealing things. He swears he's done with those ways… until it becomes clear that Pym needs Lang for those exact same skills. Dr. Pym talks to Scott about second chances, and the two try to find common ground on which to work.
News: How Marvel decides what to put in post-credit scenes
From that point on, the trailer becomes a montage of action sequences, some of which we saw in earlier footage, just expanded on. We see Scott in the Ant-Man suit, shrinking down in the bathtub. Hope tells Scott that the suit comes with the unique power to control ants, and that he has to practice how to master it. We see Scott training ants to work together to spin a coin. We see Scott in a small tunnel where he's running alongside ants. There are scenes of Lang taking down security guards by changing his size mid-battle… running along the top of a gun when he is insect-sized, but then transitioning into full human mode to grab the guard and throw him through a glass pane. The transitions of the size of the hero are seamless and flawless, and will give Ant-Man a unique power we haven't yet seen in the MCU.
The conclusion of the clip introduces Yellowjacket (Stoll), who we saw recently in an EW image. We see plenty of scenes of Ant-Man and Yellowjacket fighting it out in numerous locations. One involves a helicopter. But one involves a model train set in what looks like a little girl's bedroom set, and there is a visual joke involving Thomas the Tank Engine that might be one of the funniest things I've seen in a Marvel Cinematic Universe movie. It sets the perfect tone for the humor in "Ant-Man," and really has us excited for what we'll see when the movie opens later this summer.