"House of Cards" may not have folded just yet.
Netflix and media company Media Rights Capital are drawing up potential ideas to create a spinoff for the popular series, Variety reported on Monday, shortly after the streaming network announced earlier in the day it was canceling "House of Cards" after the sixth season. The announcement came a day after actor Kevin Spacey, who played President Francis Underwood, was accused of making sexual advances at then-14-year-old actor Anthony Rapp.
A possible spinoff could focus on Doug Stamper, the troubled chief of staff played by Michael Kelly. Writers and producers are pondering two other potential spinoff ideas, though no decision has been made, Variety claimed.
The sixth and last season of "House of Cards" is in production in Baltimore. The decision to end the series was made months ago, a person with knowledge of the situation said.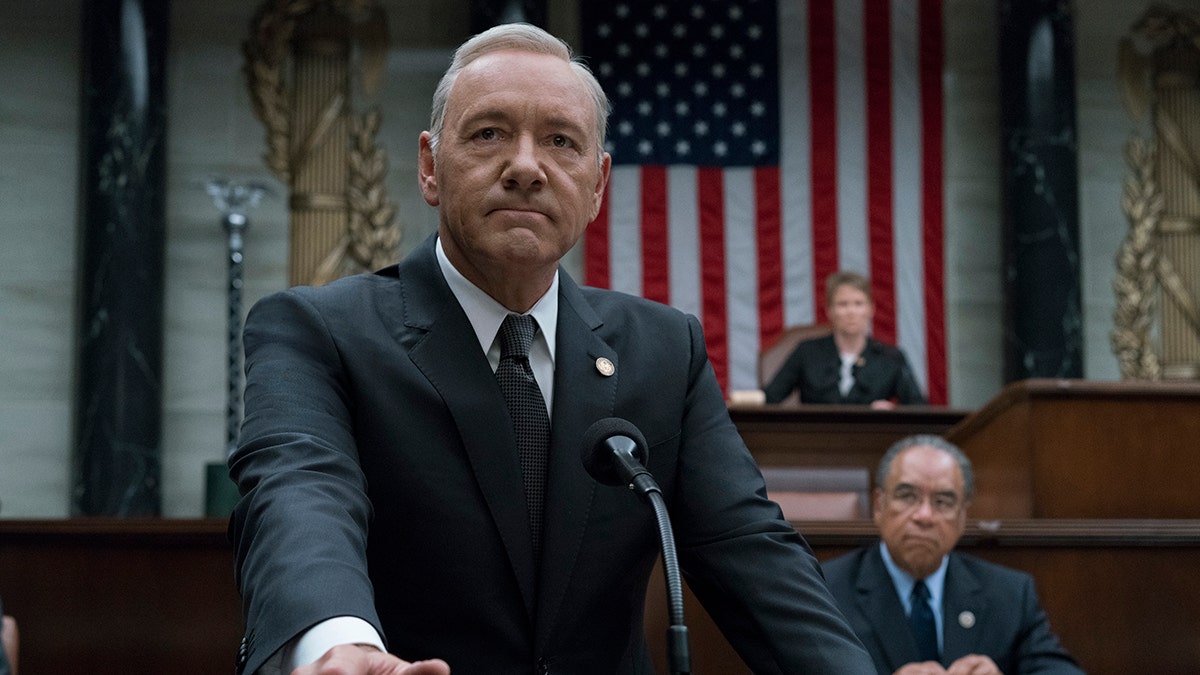 A Netflix representative told Fox News that the company was "deeply troubled by [Sunday] night's news concerning Kevin Spacey." It added that Spacey is not working on the set at this time.
Spacey released a statement early Monday, saying he didn't remember his encounter with Rapp. The actor told Buzzfeed News on Sunday the then 26-year-old Spacey "picked" him up, climbed on top of him on a bed and attempted a "sexual advance" in 1986. Spacey added that he was "beyond horiffied" to hear Rapp's story. He then came out as a gay man.
Several celebrities slammed Spacey for revealing he was gay while addressing the sexual harassment rumors. Actor Zachary Quinto said it was "deeply sad and troubling" the way Spacey chose to come out and called his tactics "calculated manipulation."
Rapp's accusations came less than a month after several women accused famed producer Harvey Weinstein of sexual harassment and assault, leading to his downfall. Rapp said he decided to speak out "not to simply air a grievance … but to try to shine another light on the decades of behavior that have been allowed to continue because many people, including myself, being silent."