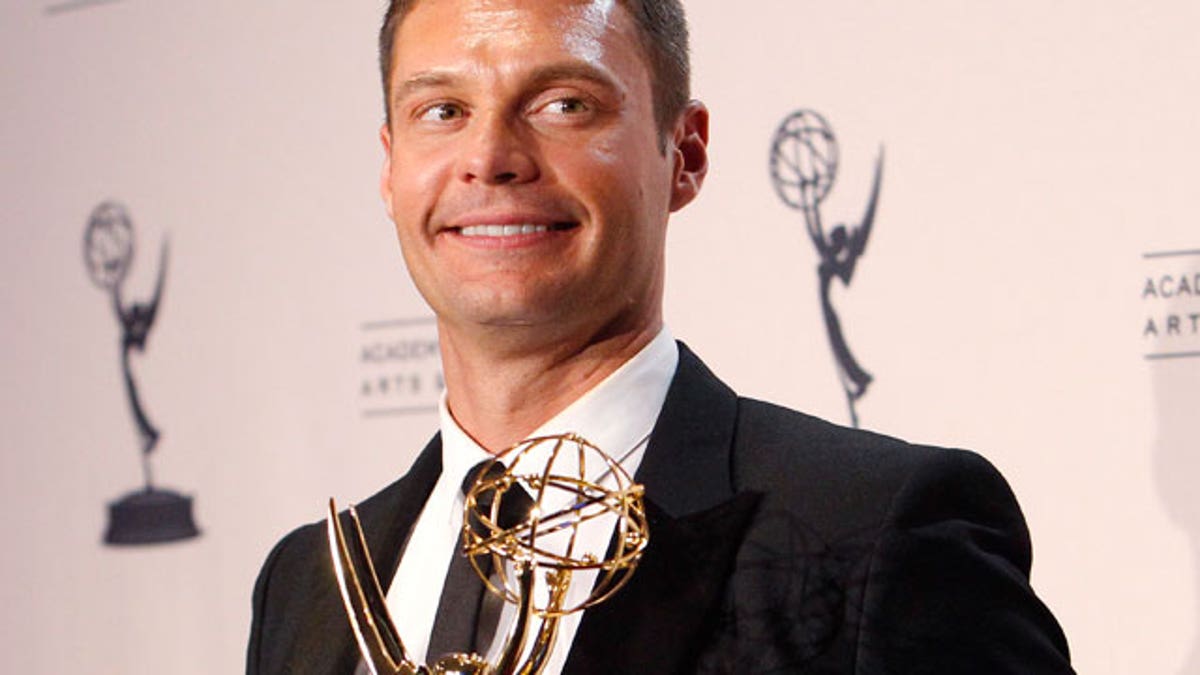 Comcast Corp.'s NBCUniversal is pursuing Ryan Seacrest as a possible successor to Matt Lauer on the "Today" show, if Lauer vacates his co-anchor seat next year, according to people close to the company.
NBC executives -- including "Today" show executive producer Jim Bell, NBC News President Steve Capus and its senior vice president for marketing and communications, Lauren Kapp -- met with Seacrest on Tuesday evening to discuss the possibility of him joining the show, according to those people.
To be sure, the talks are preliminary and could fall apart at any time. They also may be in part a negotiating tactic for NBC executives, who need a strong backup plan in case Lauer leaves the show. Seacrest is one of NBC's top replacement choices, according to people familiar with the matter.
Click here to follow FOX411 on Twitter.
Lauer, who has occupied the "Today" co-anchor chair since 1997, has become a stabilizing force over the last decade, especially through the show's sweeping anchor transformations on the female side, from Katie Couric to Ann Curry, who took over for Meredith Vieira in June.
Ever since Lauer began signaling to "Today" executives earlier this year that he was thinking about leaving the show, NBC executives started looking for suitable replacements.
The meeting is part of a series of discussions that Comcast -- which took a majority stake in NBCUniversal earlier this year -- has been having with Seacrest over the past few months about enhancing his role at the company, according to people familiar with the matter.
Seacrest's deal with NBCUniversal expires in early 2012. Currently, he hosts and produces a daily news show on NBCUniversal's E! network, as well as E!'s red-carpet specials. E! also plays home to his TV-production company.
A spokeswoman for Seacrest declined to comment on the "Today" show talks but said that negotiations with NBCUniversal are ongoing. A spokeswoman for NBC declined to comment. Lauer's agent didn't return calls seeking comment.
Many of the pop-culture subjects that Seacrest discusses on E! fall into the tabloid territory that morning shows and "Today" often cover. In recent years, Seacrest's syndicated radio show and hosting gig on "American Idol" have turned him into one of the media industry's biggest stars, catching the eyes of many TV executives.